Krokante

N

utella

koekjes…
Loopt het water je al in de mond? Ik hoop van wel, want vandaag deel ik (weer) een lekker tussendoortje gemaakt met Nutella. Het is dan ook zo'n verschrikkelijk verslavend spul en ik ben een chocoholic, wat verwacht je dan? Dit keer bakte ik krokante Nutella koekjes met maar liefst vier ingrediënten. Niet bepaald gezond, maar wel super gemakkelijk om te bereiden én lekker krokant bij elke hap.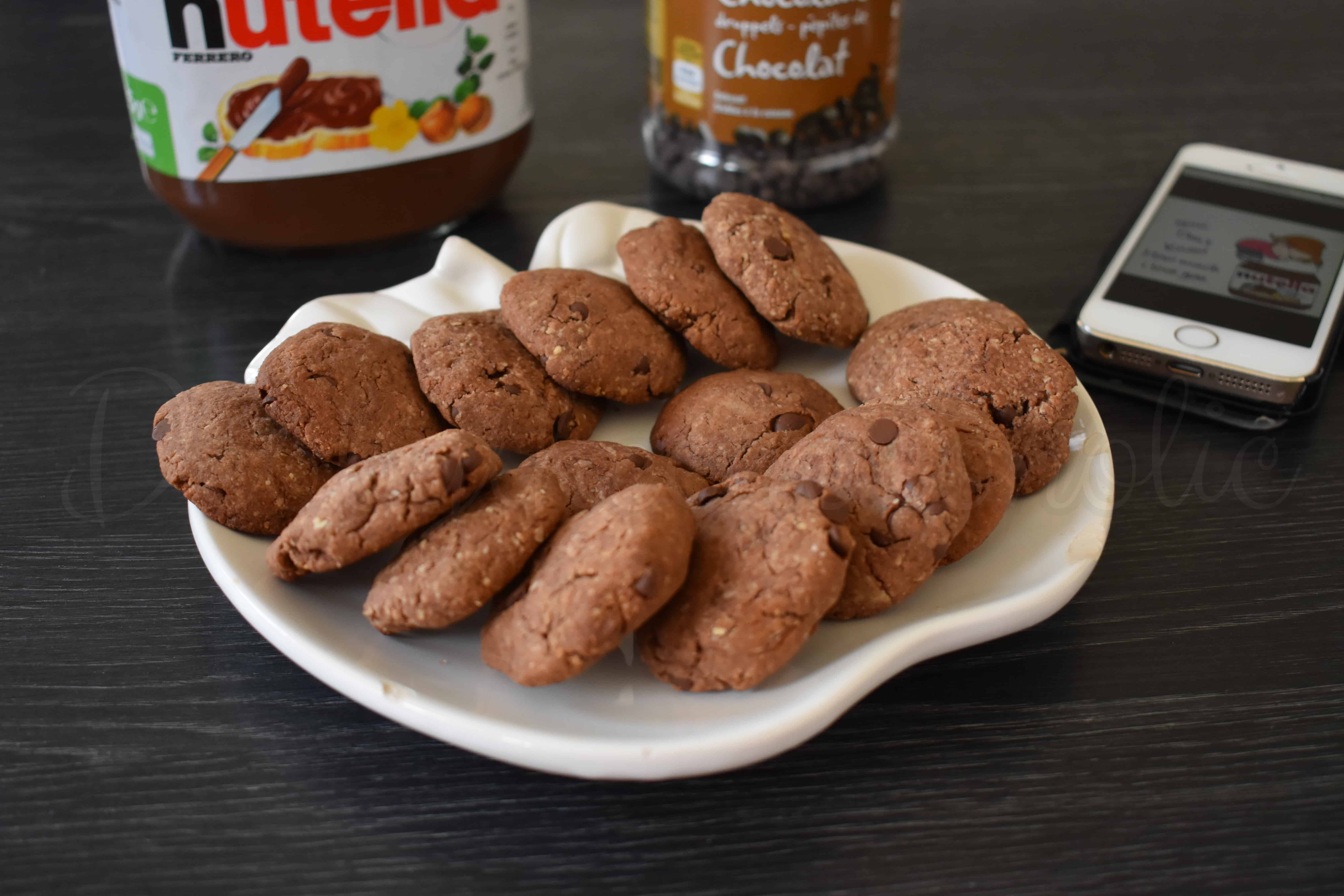 Recept

: Krokante

N

utella

koekjes
Ingrediënten
120 g bloem
1 kopje chocoladechips
1 ei
2 el Nutella
Bereiding
Verwarm de oven voor op 180°C.
Doe de bloem, het ei en de Nutella in een mengkom. Mix tot een korrelig geheel.
Meng nu de chocoladechips erdoor.
Bedek een bakplaat met bakpapier en spray of vet in indien nodig.
Rol kleine balletjes van het deeg en schik op de bakplaat. Laat voldoende ruimte tussen de deegballetjes.
Druk met je hand of een lepel tot een plat koekje.
Plaats de plaat in de oven en bak ongeveer 10 minuten.
Laat de krokante Nutella koekjes even afkoelen zodat de ze kunnen harden.
En smullen maar!
Hier vint je nog meer lekkere recepten met Nutella. Yummmm !
---
Heb je deze Krokante Nutella koekjes klaargemaakt? Laat het me weten via Facebook, Instagram (#debbythechocoholic) of onderstaande comments.