Debbythechocoholic
Debbythechocoholic is founded by Deborah Standaert, a Belgian chocoholic and cookie monster. She started her Instagram account in 2016, a platform where she shared her daily breakfasts and guilty pleasures, mostly with chocolate as main ingredient. Her blogname comes from a mix between her nickname 'Debby' and being a chocolatelover. Her online- and offline communities requested a website where they could look up her recipes. November 2016 came and Debbythechocoholic.com got launched.
Over the years she has worked with several chocolate brands such as Leonidas, Galler, Godiva, Aubrion Chocolates, Côte d'Or, ChoFleur, Way To Go by Lidl, Deli Cata by Alberth Heijn & Delhaize, Libeert, Inca'cao, and many more.
---
About Deborah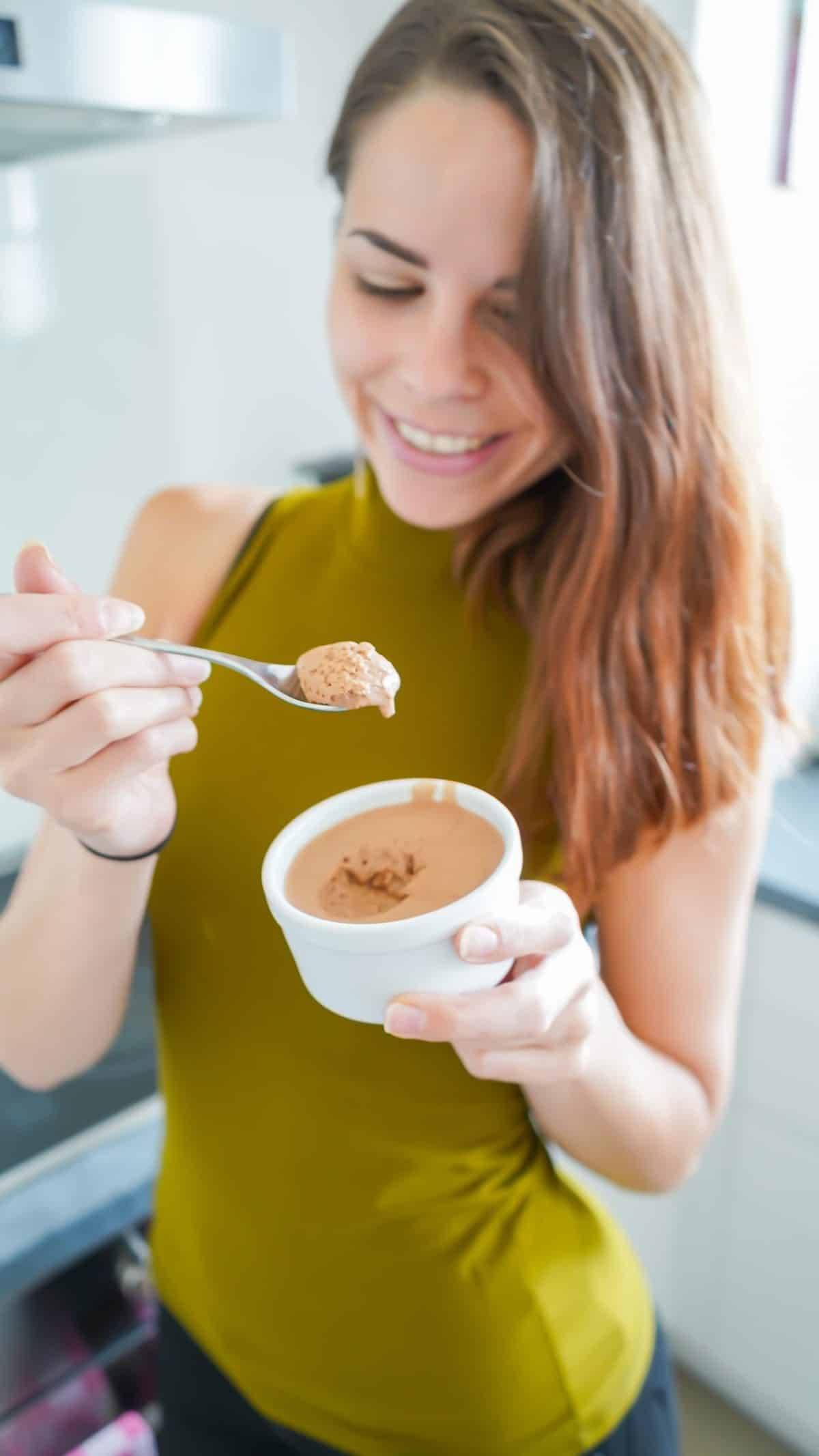 Deborah Standaert is a Belgian Yoga- and POP Pilates instructor, entrepreneur and food creator from Belgium. Her mission is to show the world that you can enjoy a balanced lifestyle by combining a world of Yoga and chocolate.
She started her YouTube Channel Zen With Debby during lockdown in 2020 as her community requested online classes since the gyms were closed. During mid-lockdown, back in October 2020, she founded her business "Zen With Debby – Yoga & Pilates".
Besides sharing her passion for Yoga, Deborah also loves to cook and bake easy and delicious recipes. She needs her daily piece of chocolate and daily Yoga practices to feel healthy and balanced.
With this foodblog she would like to share her world of cookies and chocolate with the world. As from 2022 Debby will also be focussing on foodphotography to create the most best looking and delicous food content for her clients and community!
---
"Yoga is my passion, chocolate is my addiction and the world is my playground." – Deborah Standaert
---
Yoga allows you to let go of negativity, stress and anything that no longer serves you. It's a moment of me-time where you can take the time to unwind after a stressful week and go deeper within. Connect with your body, mind and soul and experience the wonderful benefits of Yoga while learning how to be patient with yourself and your wonderful body.
You don't have to be flexible or experienced to start with Yoga. Each person will experience their journey in a different way and there are so many options of poses to make sure you can follow along at your own paste and level.
Zen With Debby
Deborah Standaert is a passionated yogi from Belgium. She teaches several classes of Yoga and POP Pilates in her area and loves how she can guide other people through their journey of inner peace. Her classes are available for everyone, all yoga levels and all types of bodies. Her classes are also available on YouTube, which means you can follow along with Zen With Debby from your living room, at any moment of the day!