Hebben jullie ooit al ontbeten met Banaan-Havermout Pannenkoeken?  Het is echt een ontbijt- of brunch recept om van te smullen. Werk af met je favoriete toppings, sluit je ogen en ervaar een explosie van heerlijke smaken en combinaties!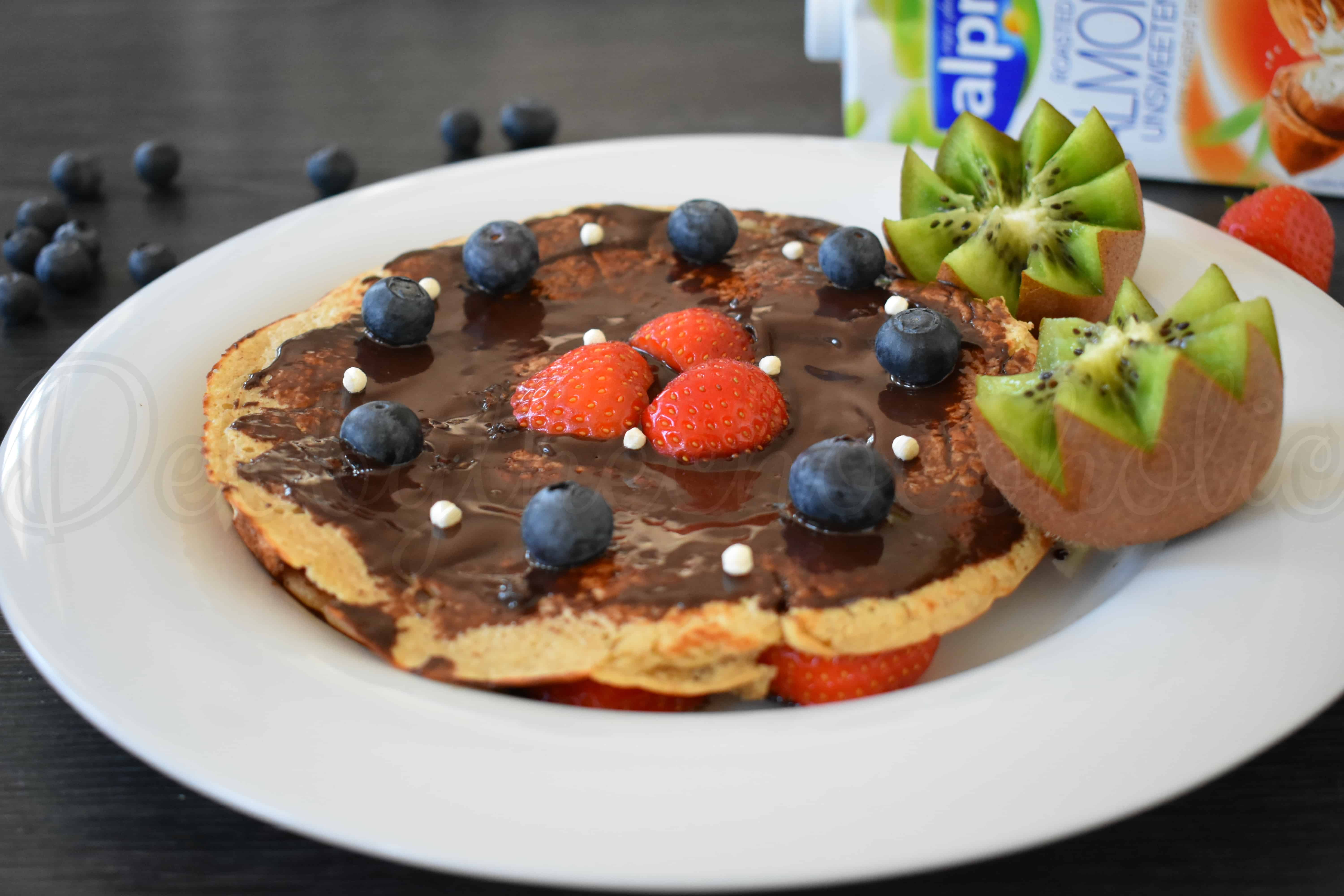 ---
Recept

: Banaan-Havermout Pannenkoeken
 (voor 2 grote pannenkoeken) :
Ingrediënten :
1 rijpe banaan
1 ei
70 g havermout
100 ml (amandel)melk
Boter of (kokos)olie om in te bakken
Optioneel: Nutella
Optioneel: fruit
Bereiding:
Doe alle ingrediënten in een blender.
Mix vervolgens tot een glad beslag.
Verwarm een pan tot hij heet is.
Verhit de boter of olie in de pan.
Schep het beslag over de oppervlakte van de pan.
Laat de pannenkoek bakken aan één kant. Wanneer je goed onder de pannenkoek kan scheppen, is hij klaar aan deze kant.
Flip nadien de pannenkoek zodat ook de andere kant kan bakken.
Houd de pannenkoeken warm.
Dresseer een pannenkoek op een bord. Besmeer met Nutella (

ik gebruikte een proteïne variant

). Werk af met fruit.
Leg de volgende pannenkoek op het fruit en werk af met Nutella en/of fruit.
Laat het smaken!