Zoals jullie weten houd ik van simpele gerechten. Vandaag deel ik met jullie een receptje om zelf lekkere vanillekoekjes te maken. Niet bepaald gezond, maar wel heel lekker en zeker de moeite waard om te maken! Dus als je eens niet weet wat doen, bak wat koekjes! 
Deze koekjes bak ik eigenlijk al enkele jaren en zijn één van de favorieten van Mr. Boyfriend. Het was even geleden dat ik deze vanillekoekjes nog gebakken heb en daar wou ik vandaag verandering in brengen. Ik had ook een excuus om koekjes te bakken, want op 10 juni was het Vaderdag in België. In mijn ogen het ideale moment om aan de slag te gaan in de keuken. Hiervan zou mijn vader lekker smullen!
Dit receptje is echt gemakkelijk en het resultaat is heerlijk! Ze smaken het best met een lekker kopje koffie of thee. Of eet ze gewoon eten als tussendoortje.
Recept: Vanillekoekjes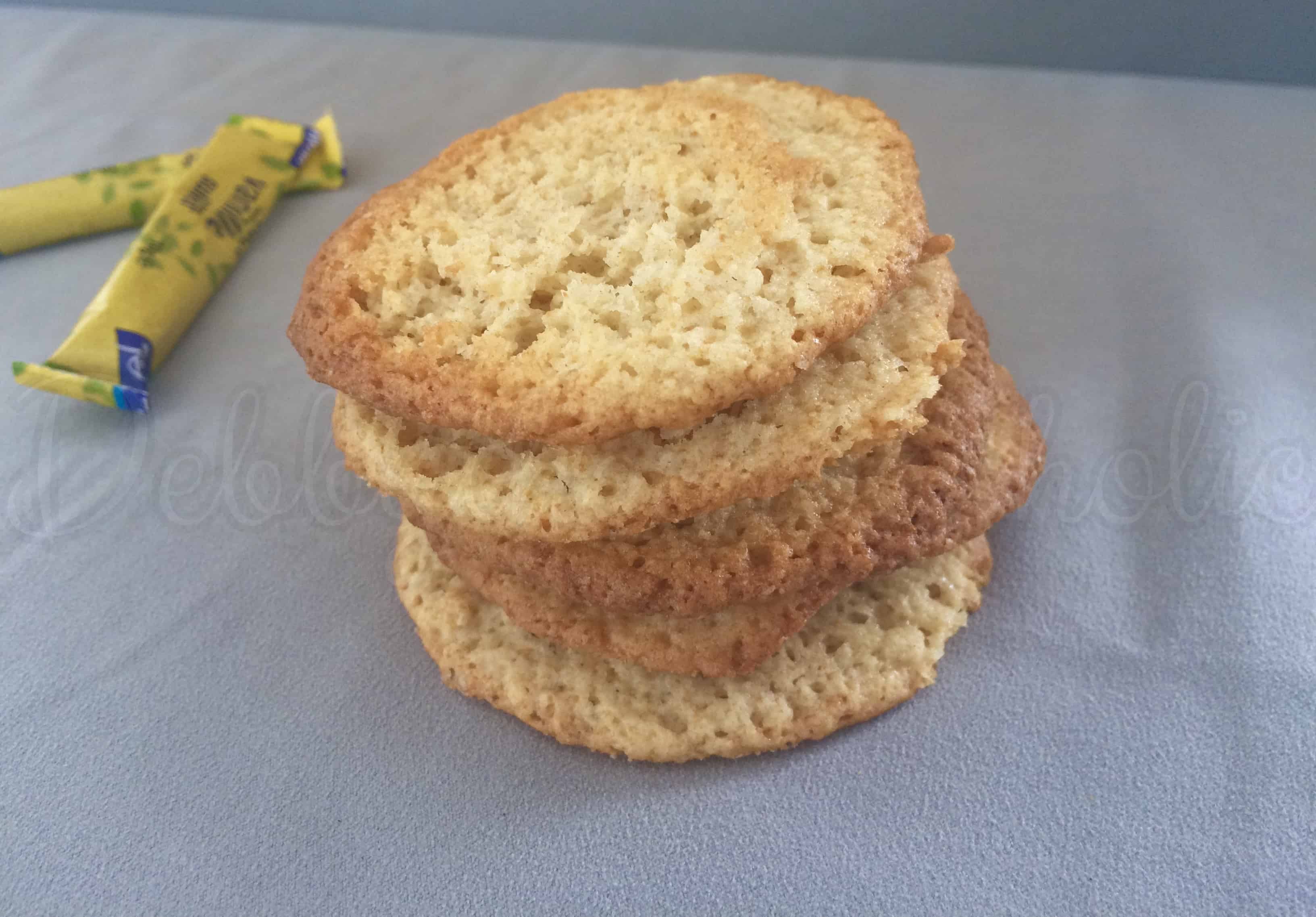 Ingrediënten
100 g. bloem
30 ml. melk
50 g. witte suiker
3 g. bakpoeder
1,5 vanillezakjes (ik gebruik vanillesuiker van Imperial)
40 g. boter (op kamertemperatuur)
Mespunt zout
Bereiding
Verwarm de oven voor op 175°C.
Neem een mengkom en doe hierin alle ingrediënten. Meng goed door elkaar tot je een koekjesdeeg verkrijgt.
Rol een worstje van het deeg en pak in met plastiek folie. Laat het deeg 30 min. rusten in de koelkast.
Snijd er plakjes van het harder geworden rolletje.
Bekleed met bakpapier. Spray/ vet in indien nodig.
Leg de deegplakjes op de bakplaat of rol balletjes van het deeg, schik ze op de plaat en duw plat met de bolle kant van een lepel.
Bak de koekjes 20 min. goudbruin.
Laat de vanillekoekjes even afkoelen zodat ze kunnen harden.
Smullen maar!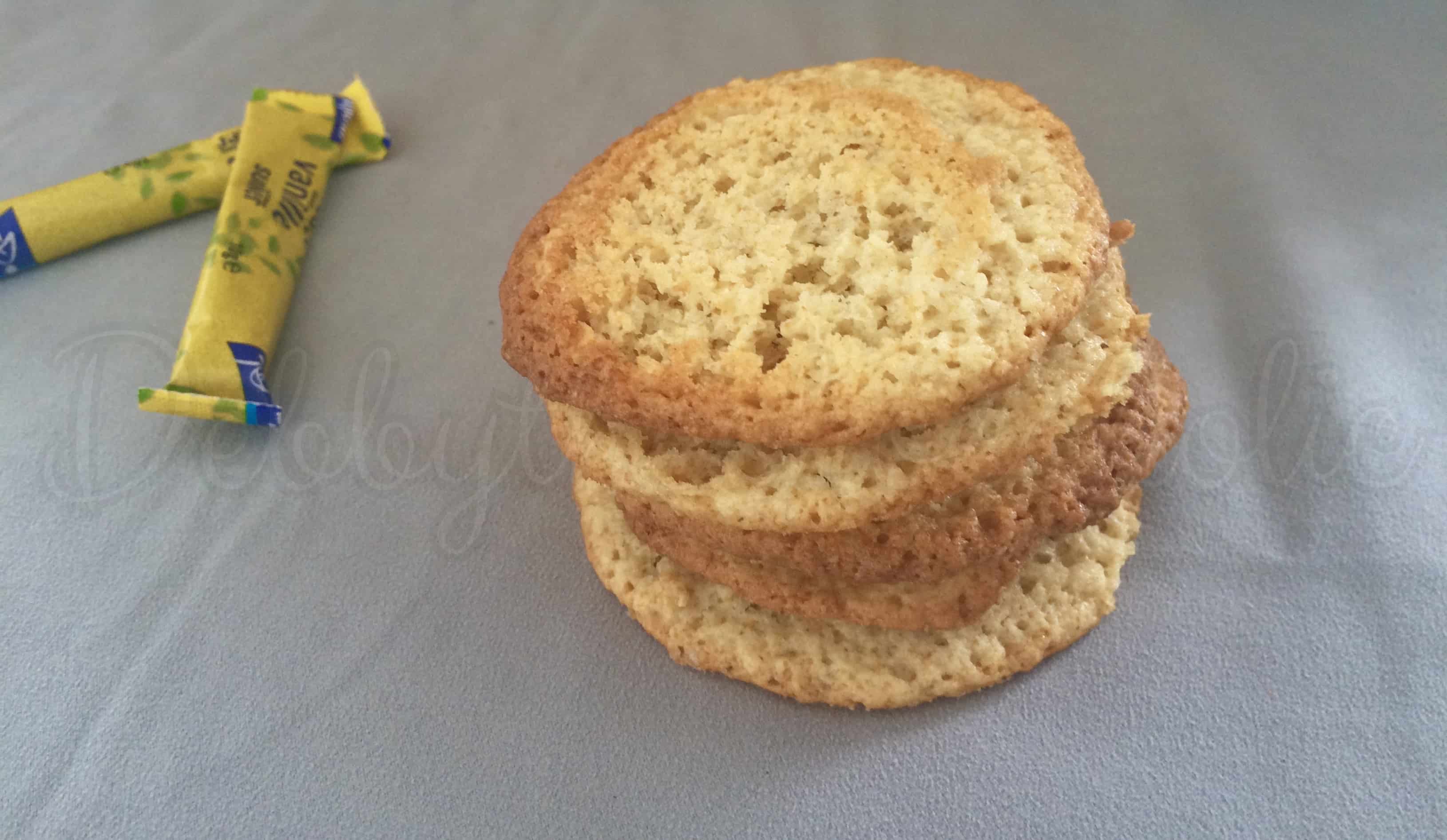 Ga jij deze vanillekoekjes klaarmaken? Laat me in onderstaande comments weten wat je ervan vond, dat vind ik altijd leuk 🙂 .
---
Blijf op de hoogte via social media :
Liefs,
Debby ♥
BewarenBewaren