Alvast mijn excuses voor het mega lekkere toetje dat ik vandaag met jullie deel. Een tijdje terug werd ik op Facebook getagt in een receptfilmpje om Ferrero Chocolade Mousse te maken. Het zag er zo lekker uit en daarom besloten een vriendin en ik van deze samen te bereiden. Gisteren spraken we af bij mij thuis en gingen we aan de slag in de keuken. Beiden keken we enorm uit naar dit hemelse chocoladegerecht en het resultaat was om je vingers van af te likken. 's Avonds werd deze Ferrero mousse goedgekeurd door Mr. Boyfriend en een vriend van ons, nu moet ik alleen jullie nog kunnen overtuigen! Ik beloof het je, dit is een waar festijn voor de chocoladeliefhebbers onder ons!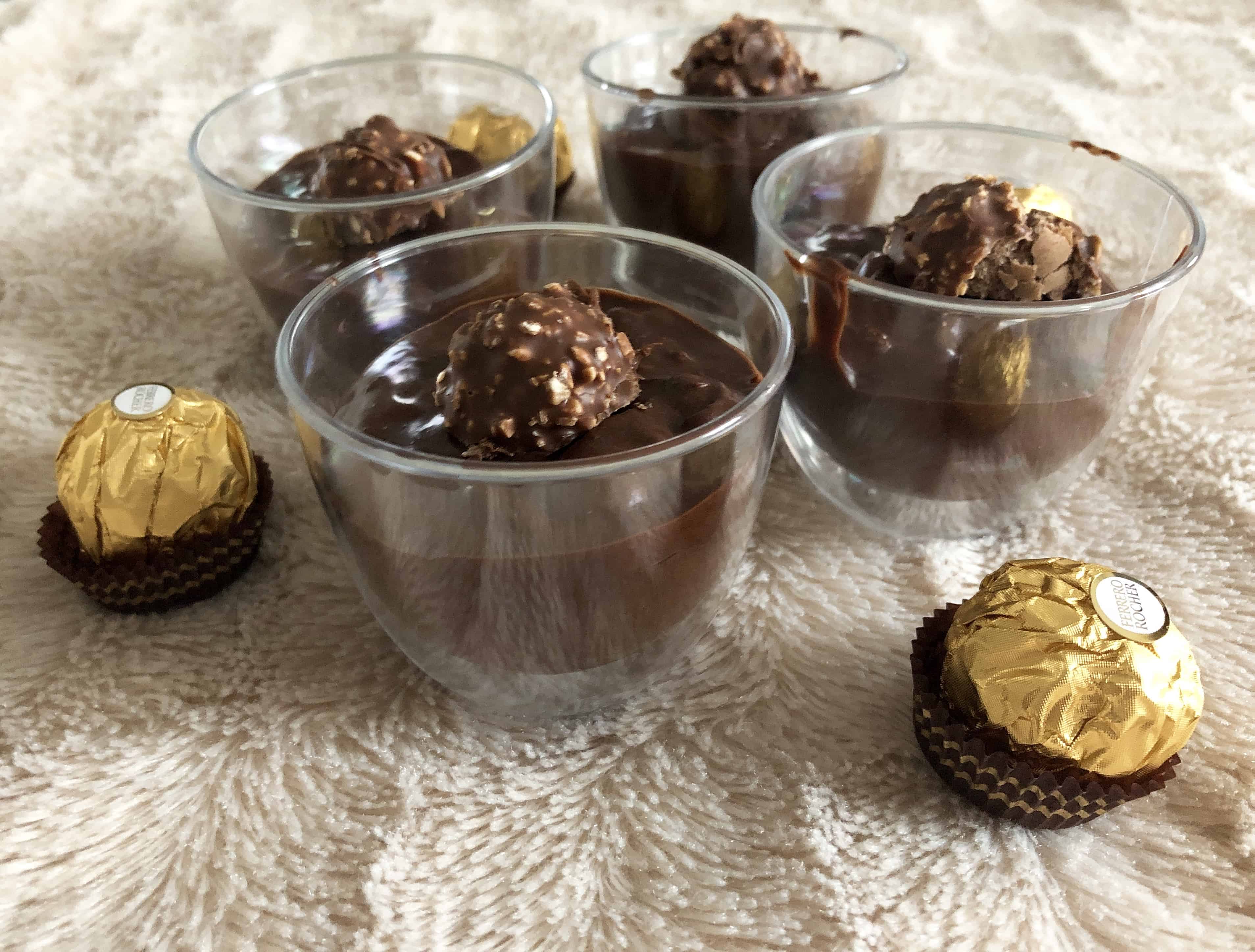 Recept

: Ferrero chocolade mousse (5 à 6 potjes)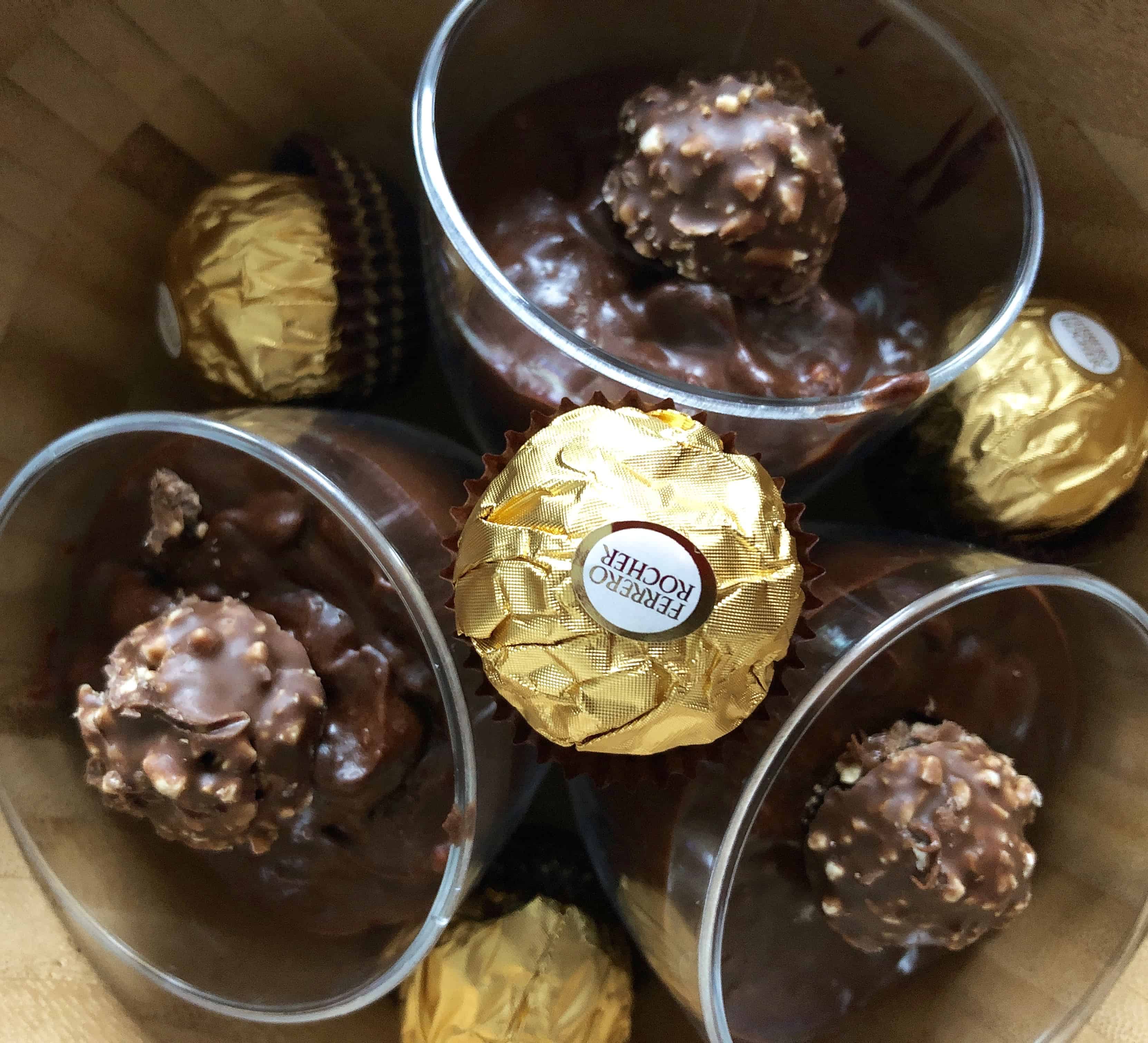 Ingrediënten:
200 g pure chocolade (ik gebruikte Jacques)
5 eieren
40 g boter
15 Ferrero Rocher's
Bereiding:
Smelt de chocolade samen met de boter au bain-marie.
Scheidt het eiwit van de eidooiers en doe in een mengkom.
Klop het eiwit stijf met een handmixer of klopper. Plaats de mengkom even in de koelkast.
Laat de gesmolten chocolade afkoelen.
Doe de Ferrero's in een kommetje en verkruimel ze met je handen.
Met een spatel meng je langzaam het mengsel van chocolade en boter onder het opgeklopte eiwit.
Meng de gecrushte Ferrero's onder de chocolademousse.
Schep in potjes of kommetjes en laat 1 à 2u. opstijven in de koelkast.
Werk af met een (halve) Ferrero en serveer.
Tip: Omdat dit gerechtje een overload aan chocolade is, kan je mousse iets harder zijn dan een normale chocomousse. Laat je potje even staan tot de mousse zachter is.
---
Ga jij deze overheerlijke Ferrero Chocolade Mousse maken? Laat het me weten in onderstaande comments ☺️.
---
Probeer ook eens deze lekkere chocomousse of vegan mousse.