Chocoladekoekjes zijn, naast chocolate chip cookies, mijn favoriete koekjes. ("Du-uh, Debby.. dat hadden we wel kunnen raden.") Rond Valentijn voelde ik me ineens in de mood om koekjes te bakken en wat beter dan iets met chocolade? Ik zocht een gemakkelijk recept en ging aan de slag in de keuken. Achteraf bleek het toch niet zo gemakkelijk te gaan, omdat er twee stappen ontbraken aan het originele recept.. Gelukkig had ik het op tijd door, anders waren mijn koekjes nooit gelukt… Voor enkele seconden voelde ik me een professional, haha. 
Oké, genoeg gekletst.. Ik weet dat jullie hier zijn voor het chocoladekoekjes recept, dus hier komt ie!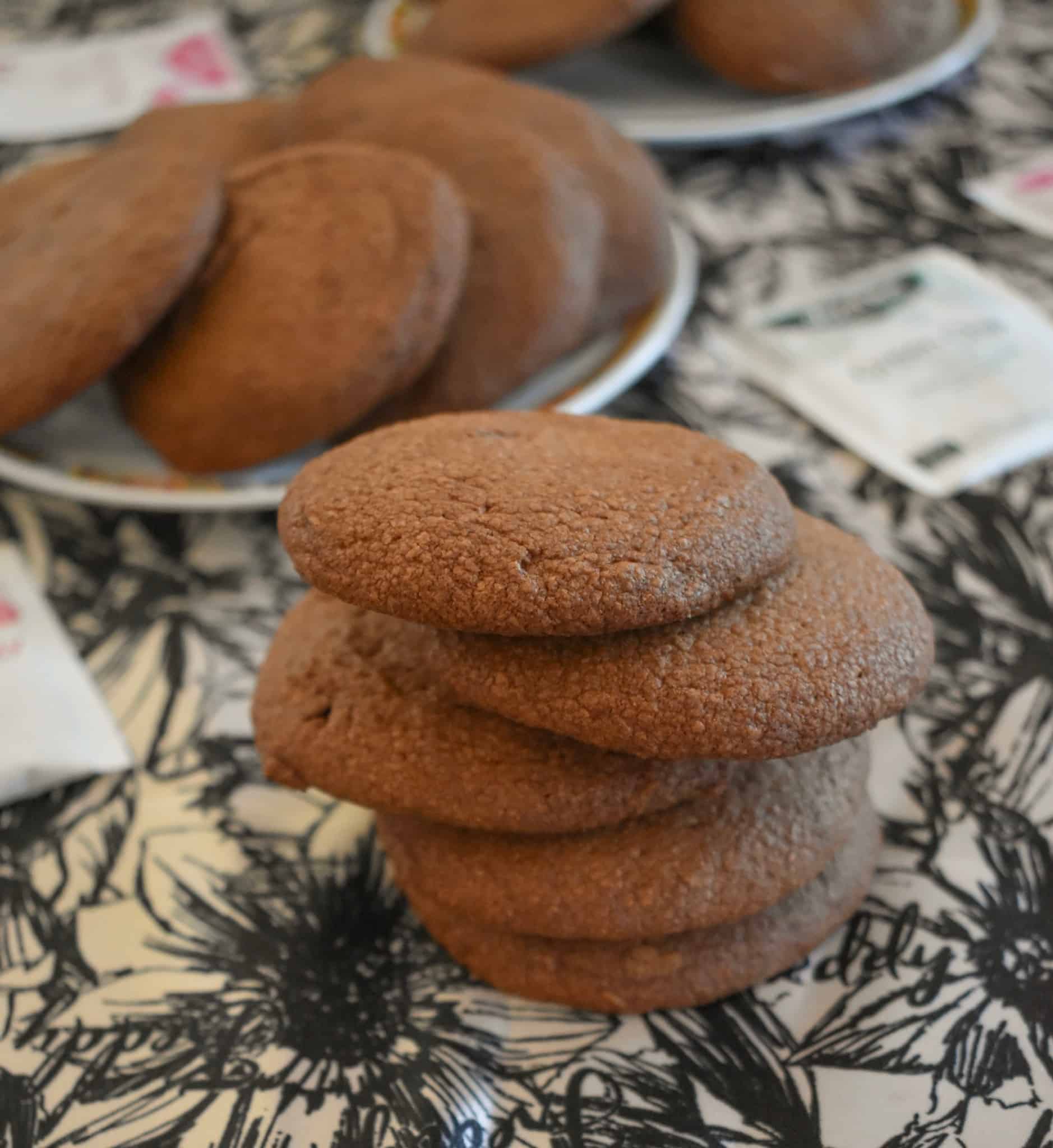 Recept: Chocoladekoekjes
Ingrediënten:
100 g. chocolade
1 ei
80 g. bruine suiker
1 zakje vanillesuiker
100 g. boter (op kamertemperatuur)
1 tl. bakpoeder
170 g. bloem
Benodigdheden:
optioneel: bain-marie (1 grote kom, 1 kleinere)
deegrol
bakplaat en -papier
mengkom
extra bloem
optioneel: vormpjes
Bereiding:
Breek de chocolade in stukjes en laat smelten au bain-marie (of gebruik een microgolfoven).

Verwarm de oven voor op 150°C.

Neem een mengkom en klop hierin het ei goed los.
Meng de suiker, vanillesuiker, bakpoeder en de boter erdoor.
Voeg de gesmolten chocolade toe en meng door het suiker-boter-mengsel.
Zeef de bloem erboven en kneed alles goed door met je handen.
Bestuif het aanrecht met wat bloem, want het deeg is plakkerig. Rol met de deegroller de bal uit tot een plak van ongeveer 4 mm dik.
– 1) Steek de koekjes uit met je favoriete vormpjes
– 2) Of rol balletjes van het deeg. Duw ze plat met je handen of een lepel.
Schik ze op een bakplaat met (ingevet) bakpapier.
Bak de chocoladekoekjes op 150°C. in ongeveer 20 minuten gaar.
Haal ze voorzichtig van de bakplaat en laat afkoelen op een rooster.
Serveer tijdens je thee- of koffiepauze, of je tv-avond.
Meer chocolade inspiratie nodig?
Meer tussendoortjes met chocolade als hoofdingrediënt vind je terug op deze pagina.
Volg je me al?
Pinterest – Instagram – Facebook