If you're a yogi who's also active on Instagram, you've probable heard about Pranamat ECO and their acupressure mats and pillows, right? I've always dreamed of owning their products and somehow I got lucky, because Pranamat reached out to me. They asked if I wanted to test and review their accuspressure set, to which I excitedly replied "Yes!".
So today I am sharing a review about Pranamat ECO and on how it can help with releasing Back pain and sore muscles. Do you suffer from soreness and pain due to previous injuries? Than this set might be something for you! 
We all know how annoying a sore back or sore muscles can be, but imagine this pain being chronically.  Every little effort feels like "a challenge" and makes you think twice before forcing your body. If you replied "Yes" to any of the previous points, you will probably enjoy my review about Pranamat ECO. 
Pranamat ECO
Pranamat ECO – the industry leader in acupressure massage sets – is a US-brand that caught my eye more than 2 years ago. I always dreamed of owning an acupressure mat because of the positive reviews and benefits of their products. Somehow it felt like fate was on my side and brought me Pranamat.
A sweet lady contacted me regarding a collaboration since Pranamat ECO is finally brought to Belgium and other countries in this area. I couldn't believe my eyes when I read this e-mail and it felt like my dream was coming true! Of course I accepted the collaboration and I got pretty excited to try their products out! The shipment arrived in less than one week, which is suuuper fast! I was super happy when I openend the package together with my curious Mr. Boyfriend.
What is Pranamat ECO?
Pranamat ECO harnesses the wisdom of Eastern tradition and the power of pioneering technology to make home-massage widely available, for truly life-enhancing results.
We understand that well-being is holistic: whole body, whole spirit, whole mind. One positive habit creates a ripple of beneficial effects.
Pranamat ECO:
Creates lasting feelings of joy, harmony and peace ;
Promotes restful sleep, allowing for powerful regeneration ;
Fosters body-wide relaxation and brings a feeling of calm to the mind ;
Make Pranamat ECO the enduring root of well-being, from which you can grow, thrive and bloom.
Why Pranamat ECO?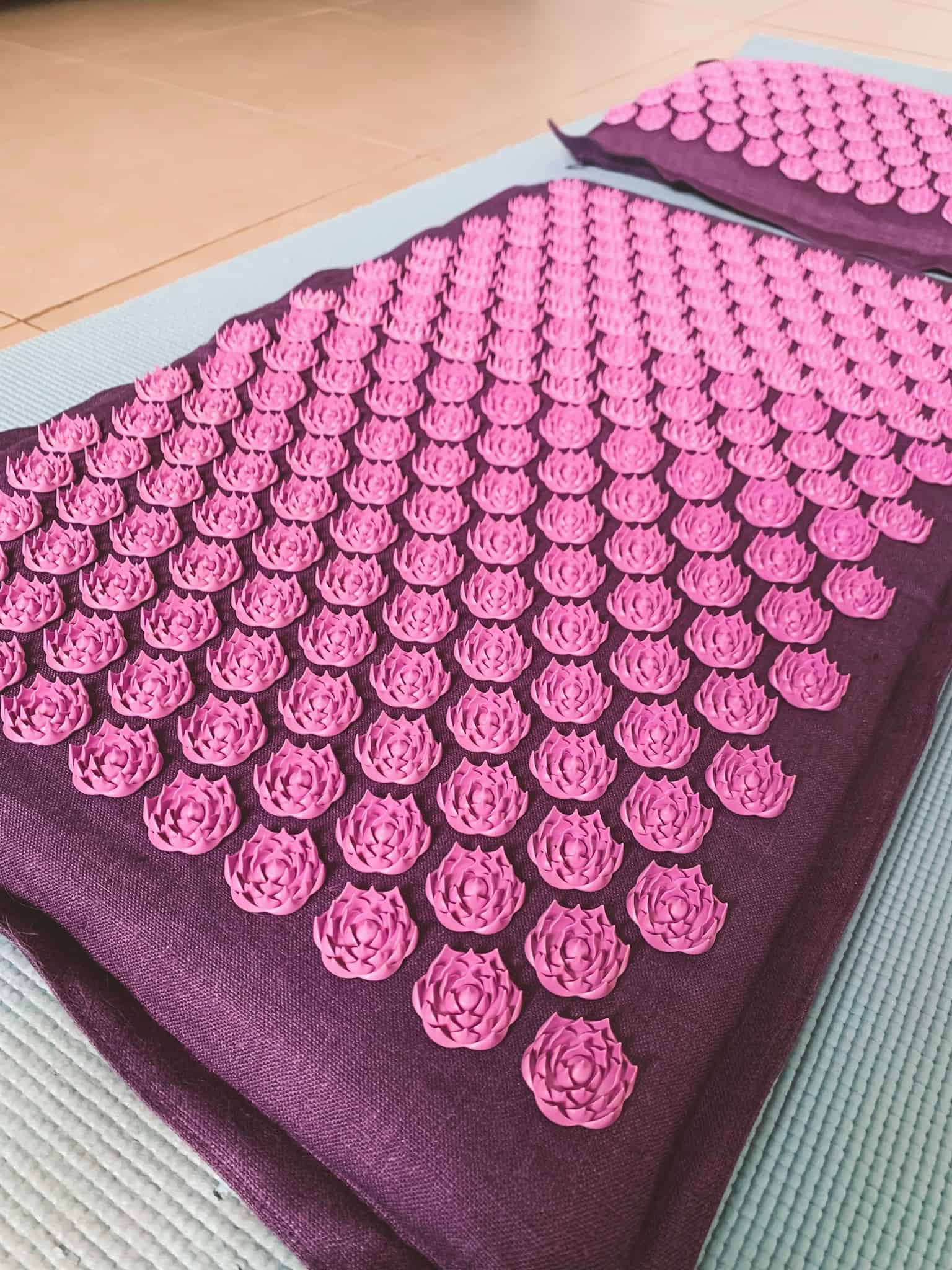 Because Pranamat believes wellness must come from a place of integrity. They use
non-toxic, natural and ecological materials
for their products. This creates the unmistakable
Pranamat ECO experience
. For them
our well-being is their priority.
"
Trust in nature, lay down and let your body do the rest
."
Pranamat ECO always goes a step beyond: combining intelligent, elegant design with the best materials. The products are ethically handmade with HIPS plastic, Linen, Cotton and Coconut fiber.
Advantages:
Gives energy : Pranamat ECO fosters very deep sleep that will leave you profoundly refreshed.
Eco-friendly Materials: Made from 100% linen, odor-free cotton, natural coconut fiber and HIPS plastic.
5-year Warranty: The super-durable Pranamat ECO comes with a five-year warranty.
Pranamat ECO massage triggers the release of endorphins (happiness hormones), which have a painkilling and calming effect. It reduces anxiety-levels and increases feelings of satisfaction.
Better circulation: improves blood circulation around the body, bringing nutrients and oxygen to the muscles and flushing out toxins.
Stress and anxiety release: the massage helps to wind down after a difficult day.
Strengthened immune system: stress diminishes your immune system. The massage releases endorphins, which reduce stress levels and boost your immunity.
Wellbeing and balance: massage helps to relax tense muscles, improving your sleep quality and leaving you with rejuvenated energy to bring to your day.
My review about Pranamat ECO
I only need three words to describe how I feel and think about the Pranamat ECO accupressure set: I LOVE IT!! 
I mostly use my massage set after my yoga practice, during my seated meditations or while watching my favorite TV- show. The lotus flower massage elements press into your skin, activating the whole body. This gives some kind of traditional massage-feeling to your head and body, which results in a very releaving and relaxing feeling!
At first it feels kinda awkward to sit or stand on the lotus flower massage elements and it takes a little while to get used to the feeling. Once you're adapted, you can try to lay down on the pranamat, but make sure to start with a sweater of shirt first to get used to the feeling of pressure.
All you have to do is sit or lay down and let your mat or pillow do the work. Meanwhile your body and muscles are being massages, enjoy it the fullest!
The result is a calm and tingly body and a happy and energized mind. These products are heavenly, believe me.
Is it worth the investment?
I know that the price tag can hold you back from buying these massage sets, but let me tell you: it is 100% worth it! I have read lots of reviews over the past few years and saw some fellow yogis using it during their Yoga practices. People with back pain and sore muscles have lots of benefits from these products, so yes, I would definetely recommend Pranamat ECO.
I really enjoy using my pranamat and -pilow and am actually looking forward to some time spend on my massage set.
And besides that, the design is very beautiful ànd your furry babies won't feel like stealing your mat 😜.⠀
More info:
---
Also read
 10 Tips to start with Yoga
Yoga vs. Pilates – the difference