Last weekend I made some delicious Nutella Chocolate Chip Cookies, because well.. I felt like baking something chocolate-y. These cookies are perfect to snack on during tea time, a coffee break, or while watching your favorite TV-show or movie. And the recipe itself is so easy and quick. That is why I just hàve to share it with you guys! Ready for some chocolateporn? Here we go!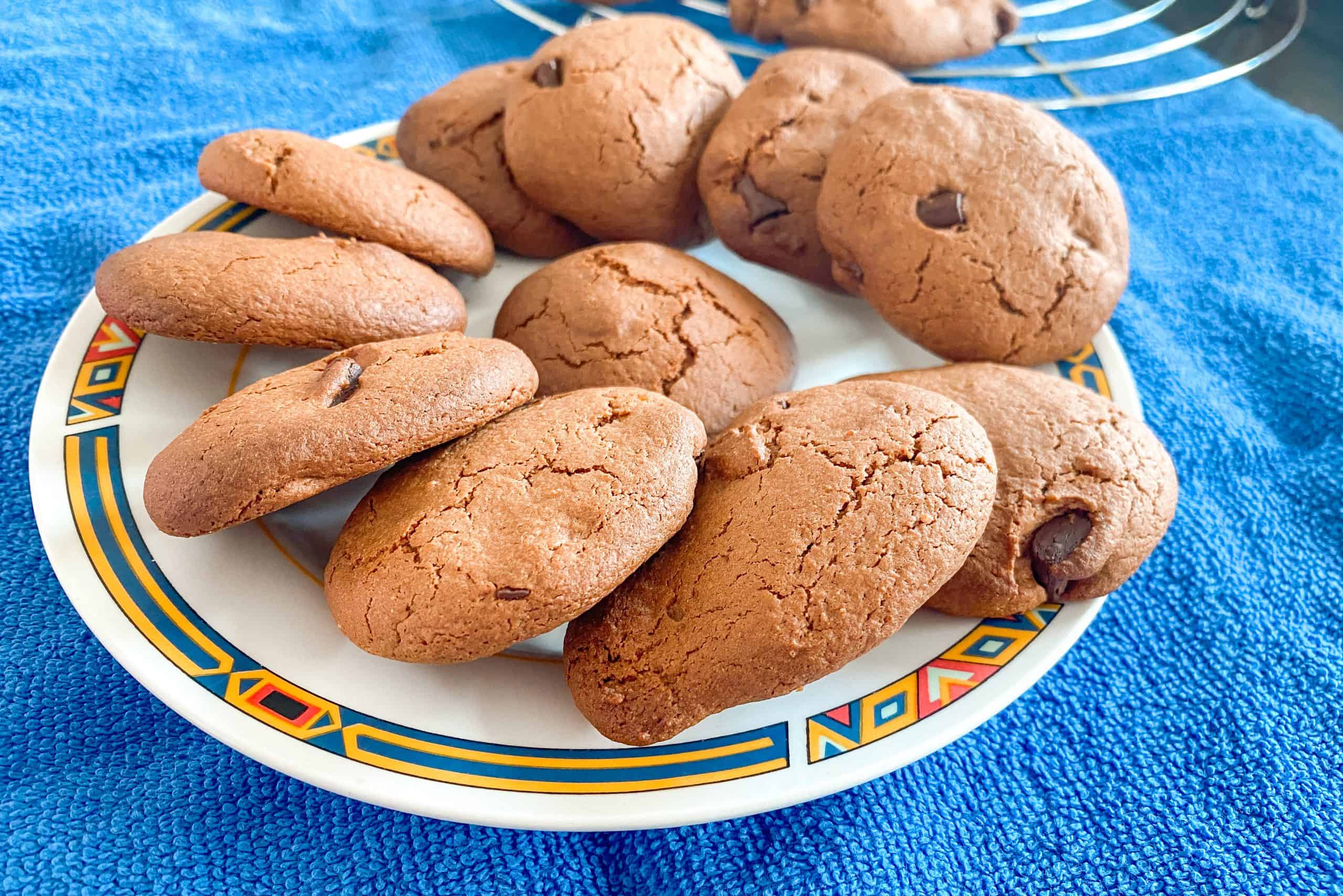 Recipe:

N

utella

Chocolate Chip Cookies
Ingredients
100 g. Nutella
1 egg
130 g. baking flour
1 tsp. baking soda
30 g. light brown sugar
1 pinch of salt
2 hands of chocolate chips
Preparation
Preheat an oven to 180°C.
Mix all of the ingredients together in a mixing bowl.
Line a baking tray with baking paper.
Roll little balls from the cookie batter and place them onto the baking tray.
Flatten them with your hand or the back of a tablespoon.
Bake the Nutella Chocolate Chip Cookies for 12 minutes.
Place the cookies onto a cooling rack.
Enjoy your delicious snack with a tasty and hot cup of coffee, tea or (chocolate) milk.
But watch out, because these cookies are very addictive! 😋
Need more Chocolate Chip Cookie inspiration?
Then make sure to check out this page with lots of different recipes and variations.
---
Are you going to make these yummy Nutella Chocolate Chip Cookies? Let me know in the comments below if you did. Or tag me on Instagram by using #debbythechocoholic and @debby_the_chocoholic. Sharing is caring! 😊
Feel free to follow me on my Social Media channels:
Instagram : @debby_the_chocoholic
YouTube : Zen With Debby for weekly Yoga videos
Facebook : Debbythechocoholic
Pinterest: Debbythechocoholic