OLMAVITA Pharma launched a new product, namely Premium CBD Oil. Their CBD-based range was developed from hemp plants grown in Switzerland. The Olmavita experts have succeeded in isolating molecules with bioactive properties for a revolutionary and 100% natural oil with various benefits.
Their goal with this CBD range is to contribute to your wellbeing. 
What exactly is CBD? 
'CBD' is short for cannabidiol, which is a chemical compound found in the Cannabis Sativa plant (also known as Marijuana or hemp). It's a naturally occurring substance that is being used in products like oils and edibles to impart a feeling of relaxation and calm. Unlike its cousin, delta-9-tetrahydrocannabinol (THC), which is the major active ingredient in marijuana, CBD is not psychoactive. It doesn't cause you to feel "high" and you don't risk getting addicted. CBD is meant for healing purposes and has a real impact on the human body. It helps you to live a "better life" as your body is a temple, which means that you have to take good care of it.
A few benefits from using CBD Oil:
Relaxing and soothing effect
Helps you to find sleep
Pain relieving
Helps with anxiety and a depressed mood
My personal experience with Olmavita Pharma Premium CBD Oil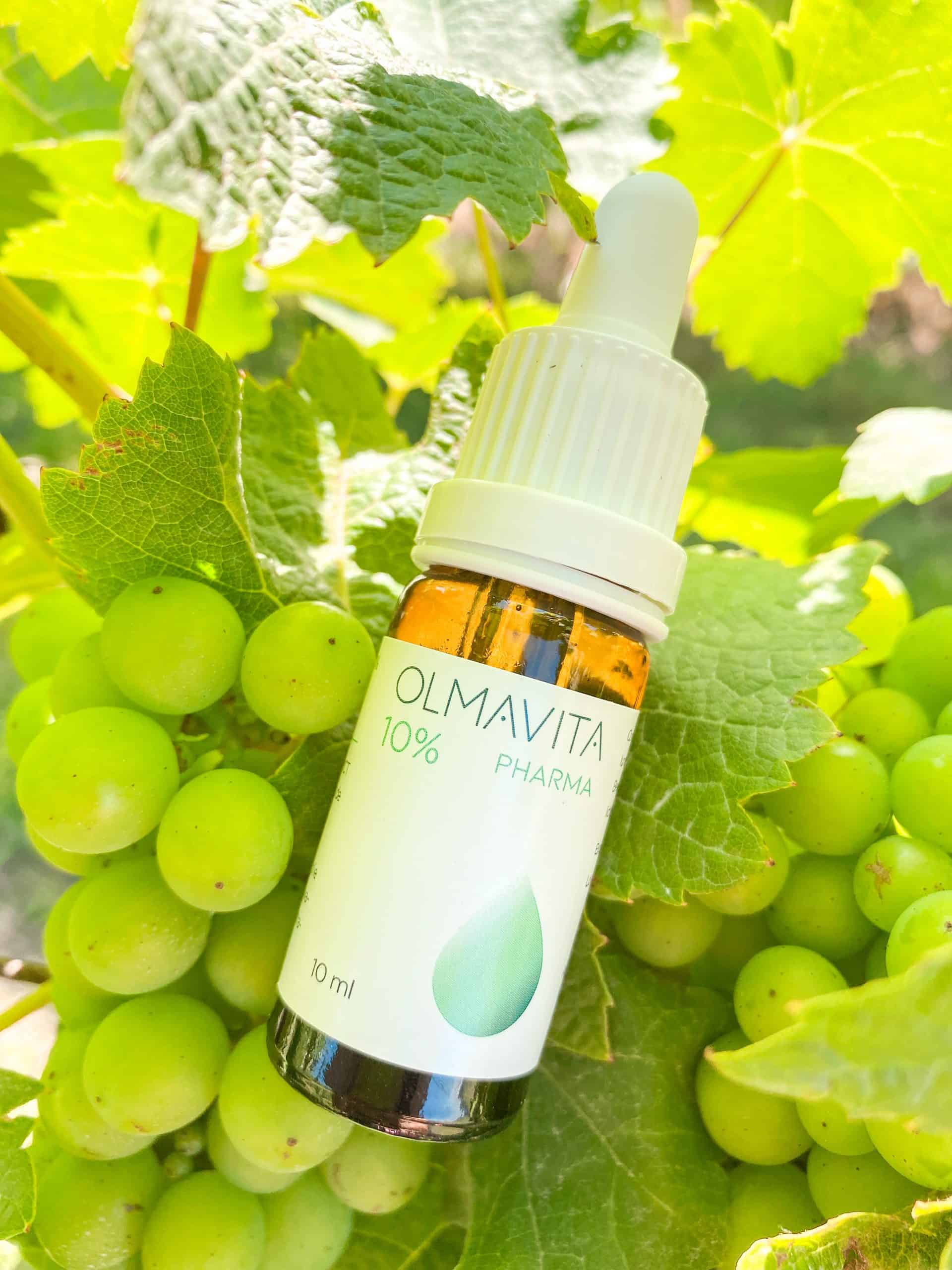 Lately I have been suffering from sleepless nights due to feelings of anxiety and stress. Many things have been happening at the same time and it is kinda hard to progress it. I noticed how I felt restless and "active" at night. I woke up many times during the night and barely slept 6 hours in total.
I was very curious about trying out the new Premium CBD Oil by Olmavita Pharma and wanted to know how my body would respond to CBD. I already knew about the benefits of cannabidiol, but never tried it before.
How do you use this product? 
If you have never tried CBD oil before, it is recommended to start with a low concentration. My body has enough with taking 1 drop of CBD oil ± 1 hour before bed time.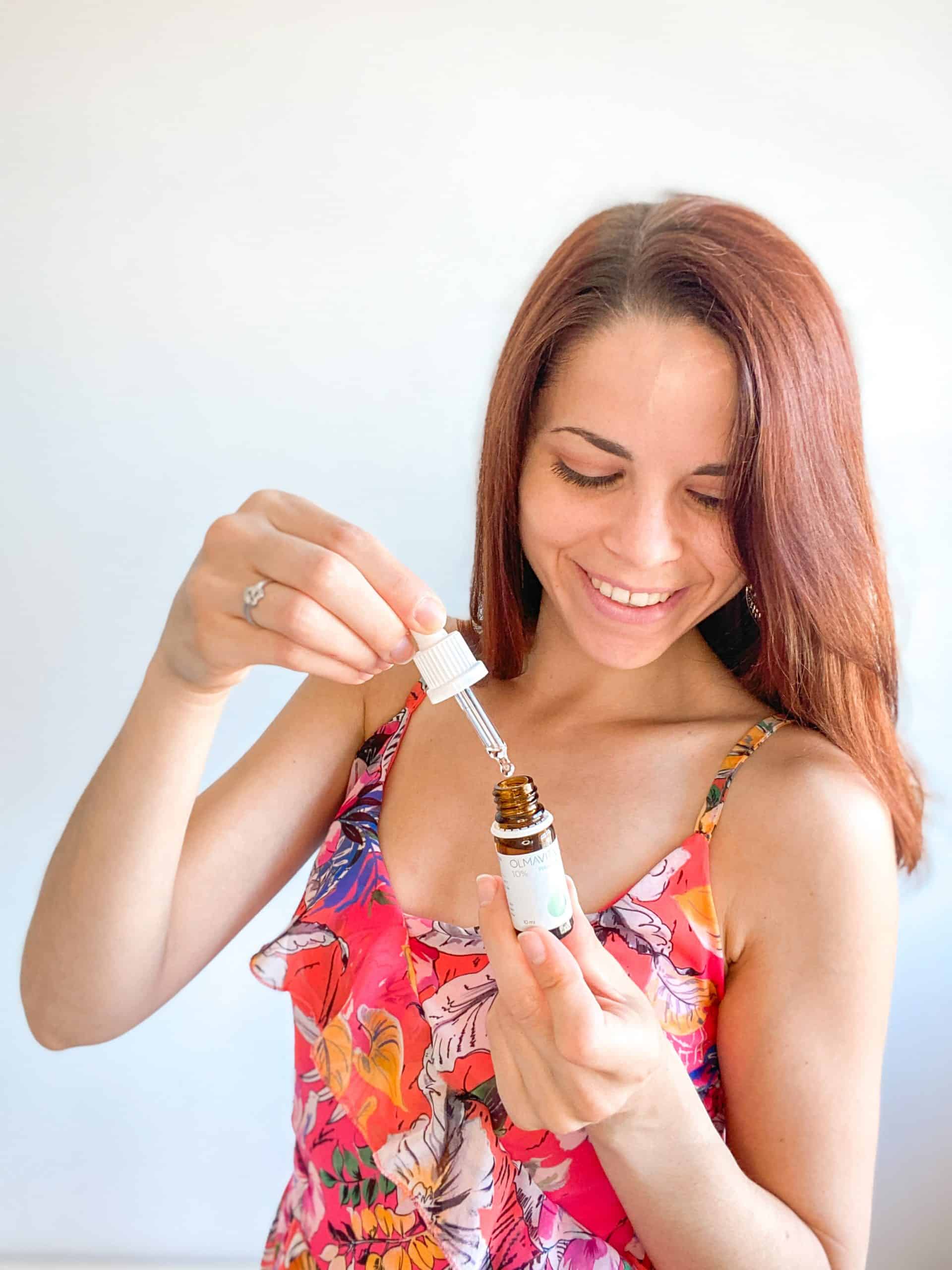 My experience after 1 week: 
At first I didn't really notice any difference as the anxiety was too present. After a few days I started to notice how my body felt more relaxed and calm when going to bed. I could finally find more sleep and felt less tired and moody when waking up (I am NOT a morning person, so this means a lot!) . The night from Wednesday to Thursday was the first time that I slept properly.
I am certain that Olmavita Pharma's Premium CBD Oil fits perfectly in my lifestyle. Especially in combination with my daily Yoga practices!
Mr. Boyfriend's experience:
Mr. Boyfriend suffers from hernia in his lower back, which causes him to be in a lot of – annoying – pain.. He wanted to try this Premium CBD oil as well to see how his body would respond to it. So far his experience has been positive. His lower back pain is less present and it doesn't feel inflamed. This also increased his mood as he doesn't have to bite through a feeling of pain.
He also mentioned that this Premium CBD Oil is from good quality and has a strong, nice flavor. It's something that I can agree to.
---
The range of Premium CBD Oils is available in 2 concentrations: 
 5% : contains 500 mg. of CBD
10% : contains 1000 mg. of CBD
More about Olmavita :
Would you like to know more about Olmavita or CBD? Make sure to take a look at their website: www.olmavita.com
You can use my PROMO CODE «DEBBY15» for a nice discount at the check-out. 
---
*This blogpost contains a paid collaboration with Olmavita.