Have you ever tried Sweet Potato Soup? No? Let's change that, because I think you really have to try out my recipe. Let me tell you… it is one of thé best soups I have ever tasted! And it is not even difficult to prepare. 
Soup is very easy to make and costs less money when you prepare it by yourself, then when you buy some at the grocery store. I love making my weekly soups and know that Mr. Boyfriend is always looking forward to them. Especially to this sweet potato soup!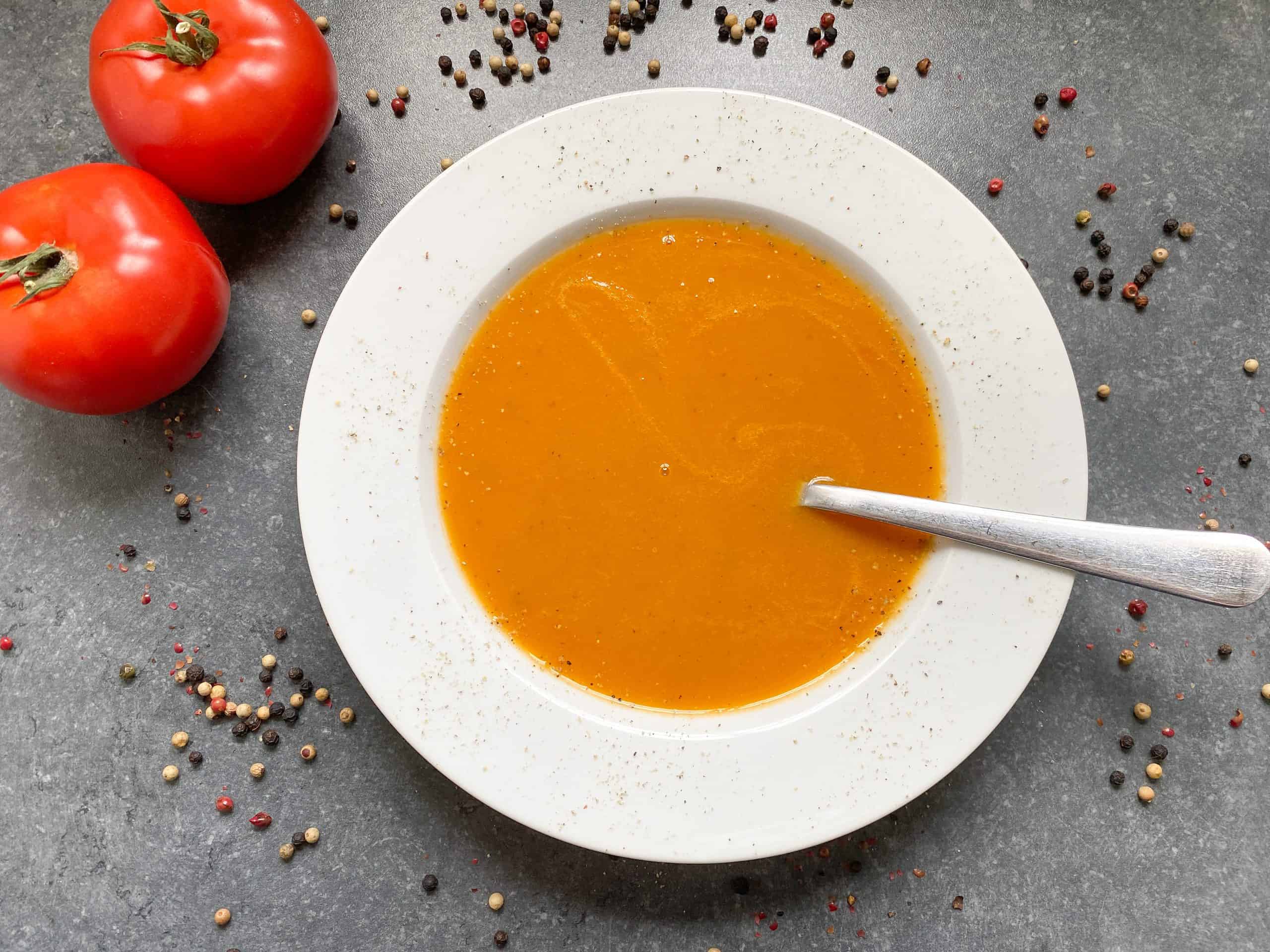 Recipe

: Sweet Potato Soup
Ingredients
big sweet potato
red pepper (or 1 ripe tomato)
carrot
red onion
thyme
pepper and salt
2 vegetable stock cubes
1L. water
2 tbsp. Olive oil
Preparation
Clean and wash the vegetables and cut into equal pieces.
Preheat a large pan over medium-high heat.
Heat the olive oil in the pan.
From here add the onion and carrot and cook until they become soft and glazed.
Now add the sweet potato and thyme (to your taste) and stir.
Poor water into the pan and add the stock cubes.
Turn up the heat and bring the pan to the boil.
Reduce the heat to low and let everything simmer for ± 15 minutes, or until the sweet potato and carrot are tender.
Mix everything with a blender or food processor.
Add some pepper and salt and stir one more time.
Serve the sweet potato soup in a bowl or deep plate and enjoy!
This dish can be served during winter, but also during summer.
So, are you going to prepare this yummy and easy sweet potato soup?
If you do, please let my know through the comment section below, or on Instagram by tagging @debby_the_chocoholic in your posts.
---
Need more soup inspiration? Why don't you take a look at this page for some yummy and easy recipes?