Chocolate-banana cookies are a perfect guilty pleasure to bake when you have ripe bananas and don't know what to do with them. They are a perfect, yummy balance between healthy and unhealthy. Who doesn't love that? And on top of that, banana and chocolate are a match made in foodheaven! 
So tell me, are you ready to drool? I know I am.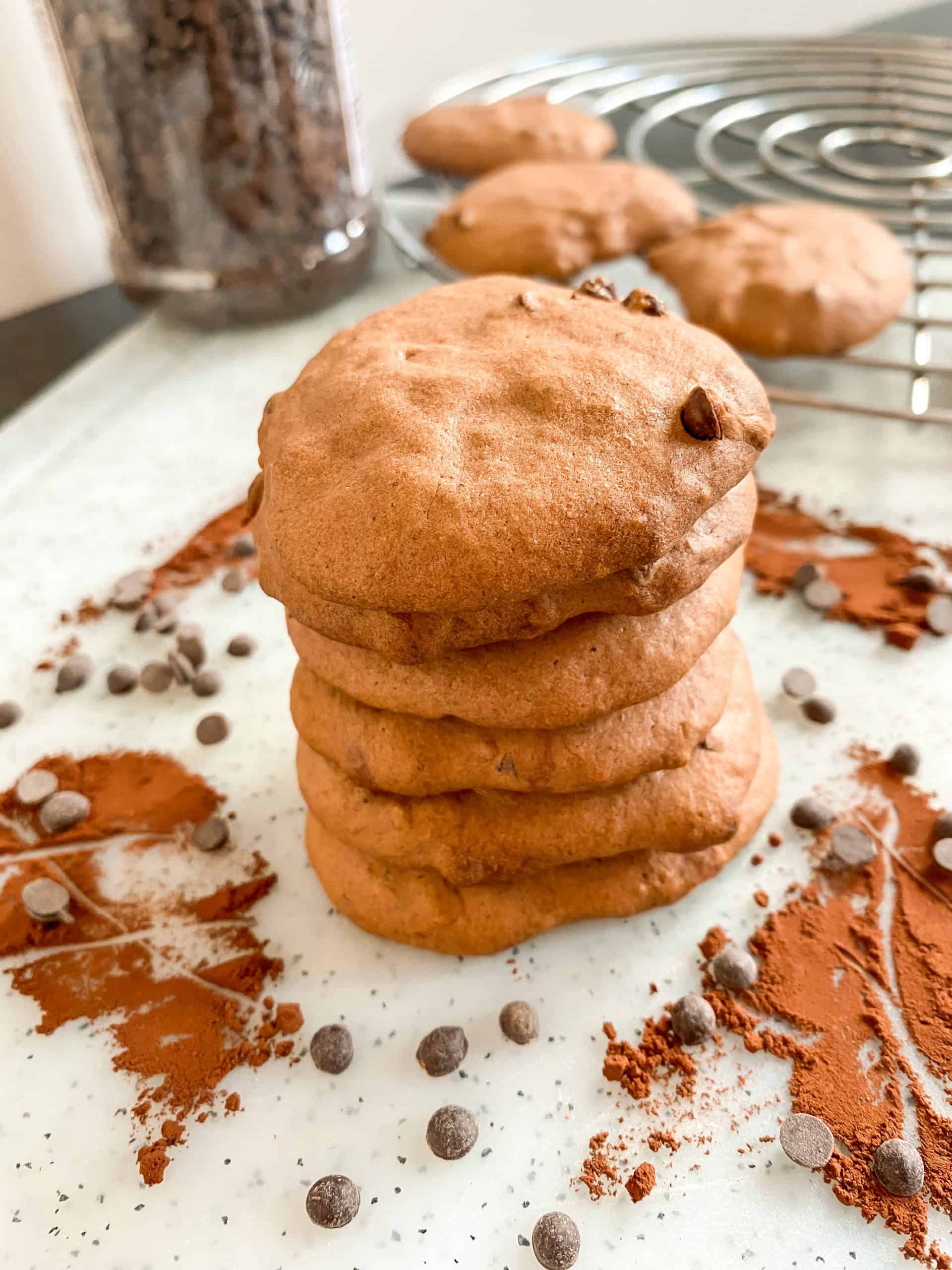 100 g. butter (at room temperature)
2 ripe bananas
100 g. sugar
250 g. self-raising flour
1 tbsp. cacao powder
1 egg
a handful of chocolate chips
Preparation
Preheat an oven to 160 – 165°C.
Peel and mash the bananas in a bowl.
Add the flour and sugar and mix until you have a more fluid mixture.
Now add the cacao powder (little by little) and stir.
From here add the softened butter and stir again.
Add the egg and chocolate chips and mix the wet cookie dough with your hands (or use a handmixer).
Line a baking tray with parchment paper.
Roll little balls out of the dough and place them on the baking tray. Make sure to leave some space in between two cookies.
Flatten the dough balls with the back of a spoon, or with a flat hand.
Bake for 15-17 minutes. Make sure to keep an eye on your cookies during the baking process.
Once ready, allow your chocolate-banana cookies to cool off.
Serve with a yummy cup of coffee, tea or hot cocoa.
The cookies are harder on the outside and soft/ chewy on the inside.
---