Chocolate Cake is a perfect snack for real chocoholics. I mean, who doesn't love to bake a yummy and moist cake that tastes like heaven?!
It's been quite some time since I've been searching for an easy and good chocolate cake recipe, because I've had my fair share of dry and tasteless cakes. The baking process always gets exciting, but the result weren't always uhm.. satisfying. So here is a big 'YAY' for the recipe which I'm about to share with you guys. The result of this chocolate cake is worth a celebration, trust me! Even Mr. Boyfriend was a huge fan of this chocolate cake and enjoyed it even more with a homemade cup of chocolate milk. The texture is airy and moist, and the taste is an overload of chocolate (my inner chocoholic does another happy dance).
Are you ready to bake (or drool maybe..?). Here we go!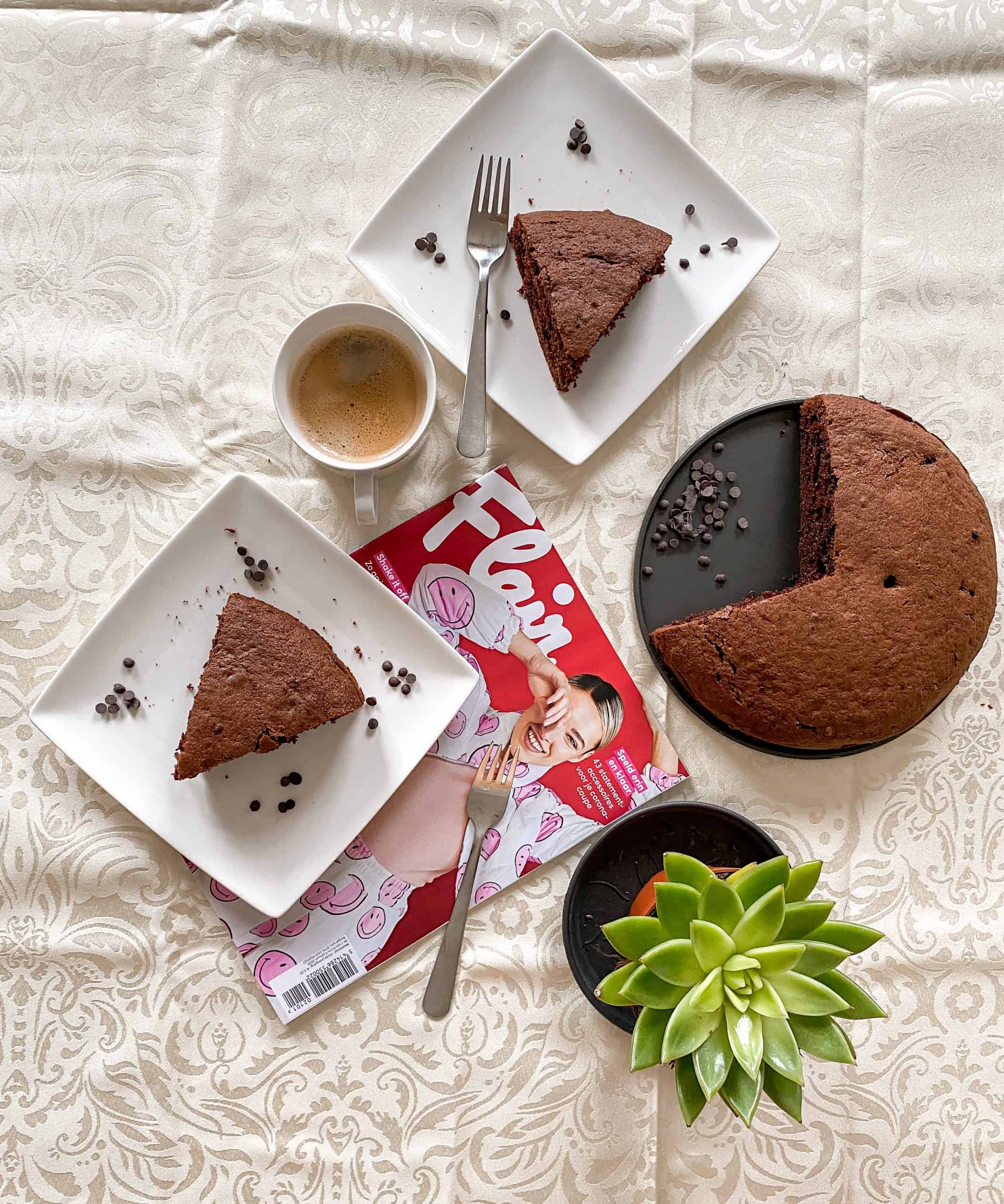 Recipe:

Chocolate Cake
Ingredients (1 big cake)
250 g. butter

(at room temperature

)

50 g. cacao powder

250 g. sugar

5 eggs (

take out of fridge ±

30 min in advance

)

250 g. self-raising flour

8 g. baking powder

Chocolate chips (

optional

)
Preparation
Preheat an over to 160

℃.

Cut the butter into smaller pieces and m

ix together with the sugar until

crumbly. This takes around 5 minutes.

Continue to mix as you add the eggs one by one.

Sief the flour and add to the sugar mixture, together with the cacao- and baking powder.

Use a spatula to mix everything together to make sure the batter gets more airy.

From here add the chocolate chips to

flavour

and stir one last time.

Grease in a baking form with butter and add a dusty later of flour. This will prevent sticking. You can also cut a sheet of baking paper to the size of your baking form.

Scoop the cake batter into the form and place in the preheated oven.

Bake the cake for 45-60 minutes.

After 45 minutes test the texture of the cake by using a skewer. If it comes out clean, your cake is ready! Otherwise allow it to bake for

±

5 extra minutes.

(Repeat if necessary

)

Let your cake cool off before removing the form.

Cut into equal pieces and serve with some homemade cocoa.

Enjoy!
So, are you going to bake this dreamy and heavenly chocolate cake? If you do, please tag me in your content so I can enjoy along with you 😋.
Instagram: @debby_the_chocoholic
Facebook: Debbythechocoholic
---
More chocolate yumminess on this page.