Chocoladecake stond eigenlijk al enige tijd op mijn "to-bake-list", maar om eerlijk te zijn kwam het er nooit van. Vorige week besloot ik van hier eindelijk wat verandering in te brengen en zo ging ik aan de slag in mijn keuken. En wat later rook mijn appartementje lekker naar een verse chocoladecake. Geloof me, die geur is heeeerlijk! 
Ik moet wel toegeven dat ik een chocoladecake maken toch moeilijker vind dan bv. een appelcake of natuurcake. De chocolade maakt je beslag lopender en hierdoor moest mijn cake wat langer bakken (of die indruk had ik toch). De smaak zat wel goed en de cake is krokant vanbuiten en smeuïg vanbinnen.
---
Recept

: Chocoladecake (voor 4 pers.) 
Ingrediënten
175g. fondantchocolade
120g. boter
200g. suiker
3 eieren
70g. zelfrijzende bloem
Bereiding:
Verwarm de oven voor op 170°C.
Breek de fondantchocolade in stukken en laat het smelten au bain-marie.
Roer de zachte boter romig met de suiker.
Splits de eieren en voeg de eidooiers één voor één toe en roer telkens glad. Houd de eiwitten apart.
Zeef de bloem erbij en meng.
Voeg de gesmolten chocolade toe aan het cakedeeg.
Klop de eiwitten stijf tot ze in pieken rechtop blijven staan.
Spatel het opgeklopte eiwit voorzichtig door het beslag.
Beboter een cakevorm en bestuif lichtjes met bloem.
Schep er het beslag in en bak 40 à 45 minuten in de oven.
Laat de chocoladecake 10 minuten afkoelen in de vorm en daarna op een rooster.
Serveer met een warme kop koffie of thee.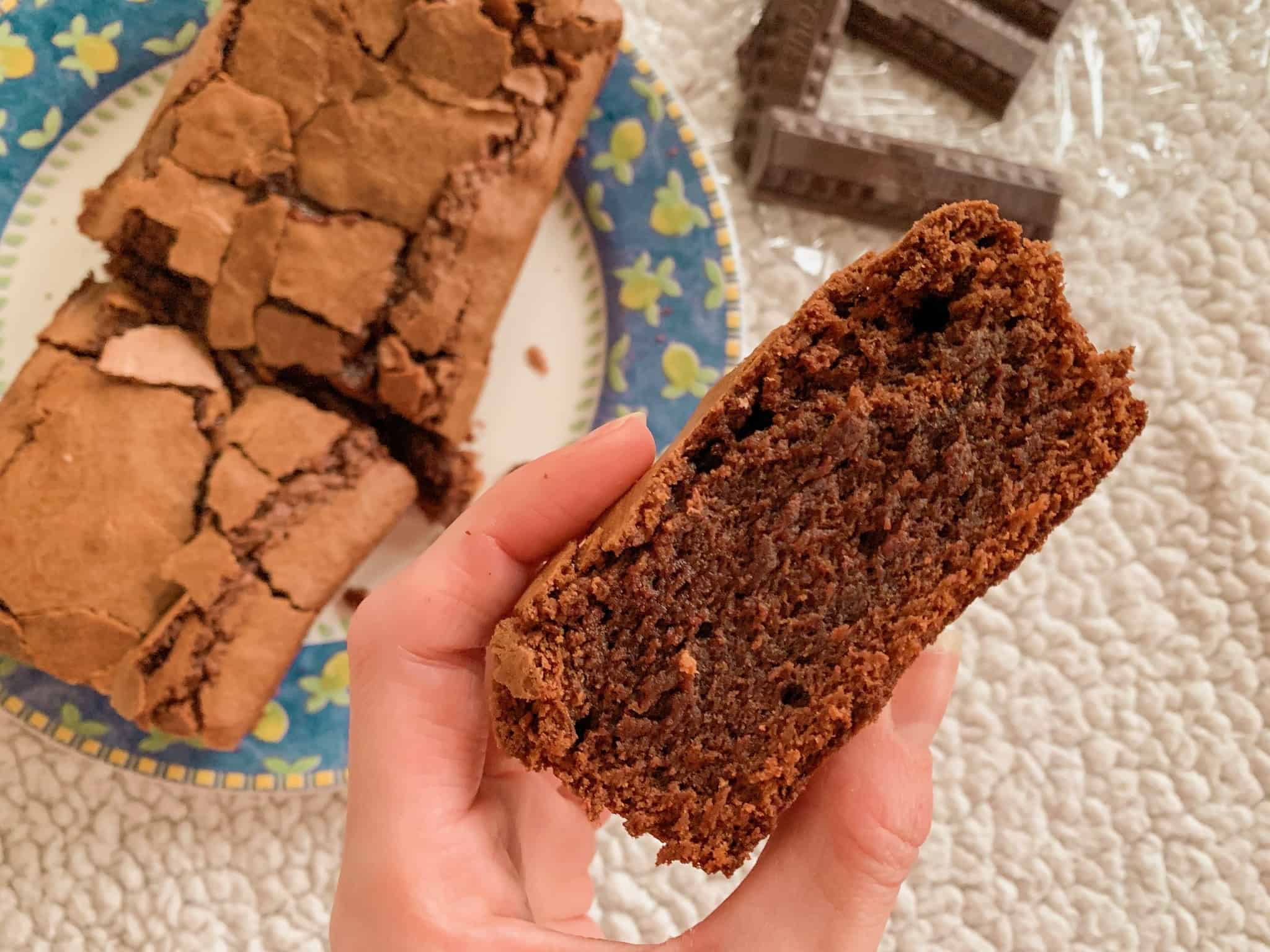 Ga jij deze chocolade cake klaarmaken of heb je zelf een lekker cake recept?
Laat het me allemaal weten in onderstaande comments.
---
– Bron recept: Libelle Lekker