I've always wondered what Egg Biscuits would taste like. Little did I know about how easy the recipe actually is! You only need 5 ingredients and less than 1 hour of your time. Sounds nice, right? 
The taste of these biscuits remind me of spongy ladyfingers, which I looove eating! A perfect guilty pleasure to enjoy while sipping from a damping cup of coffee or tea. 
Are you ready to make this yumminess? Here we go!
Recipe

: Egg Biscuits (± 12 pieces)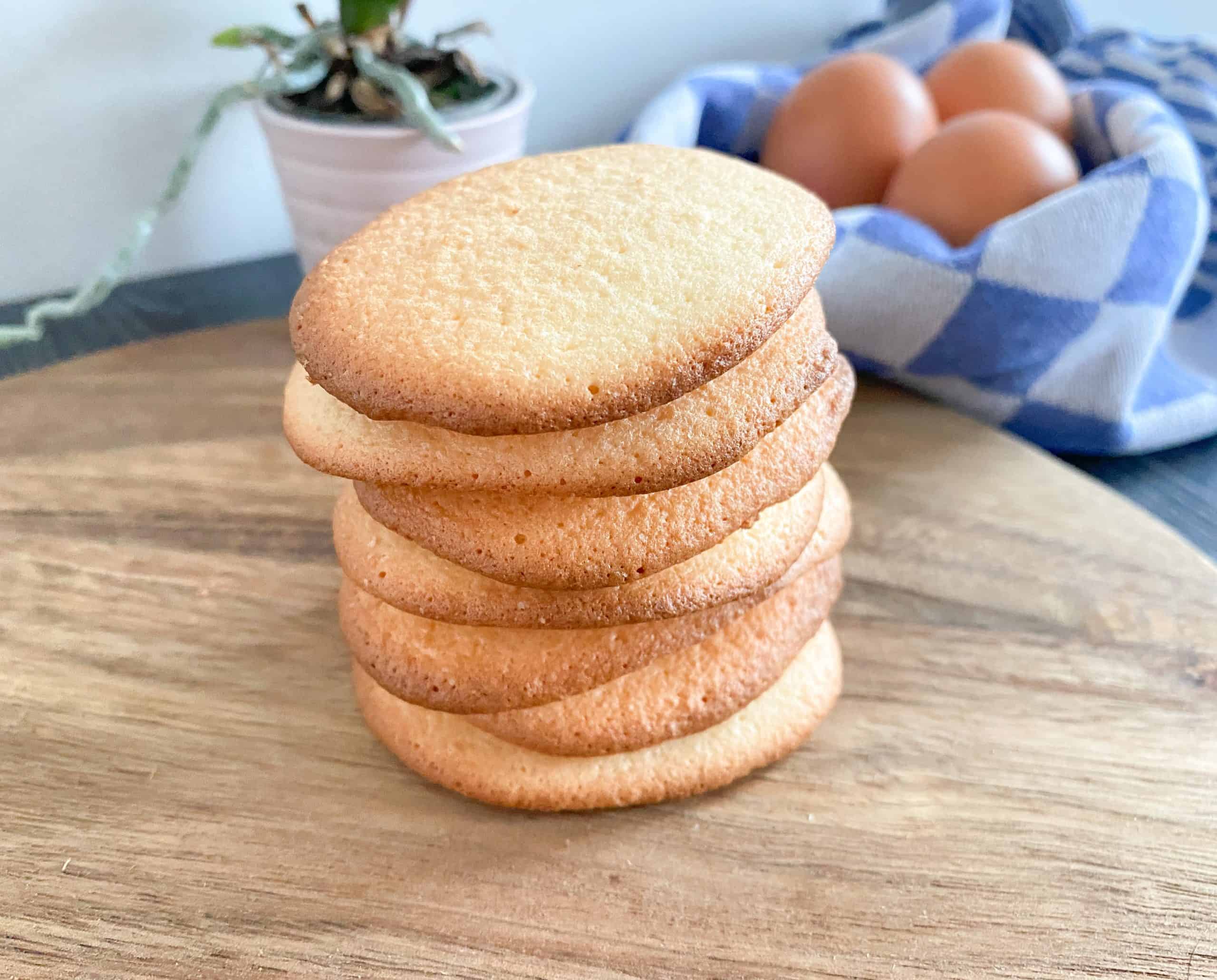 Ingredients
100 g. self-raising flour
2 eggs
100 g. white sugar
1 tsp. baking powder
pinch of salt
Preparation
Preheat an oven to 180°C
Break the eggs into a mixing bowl.
Add the sugar and mix until you have an airy and liquid mixture.
Now add the flour, salt and baking powder and gently stir everything together with a spatula.
Line a baking tray with parchment paper.
Scoop piles of batter onto the baking tray (use 2 tablespoons to work with).
Leave enough space between two piles as they have to run out a little and must rise.
Bake the egg biscuits for 10- 12 minutes until they have a golden color.
Allow them to cool off on a baking rack.
Enjoy with a cup of tea or coffee!
---
Do you need more baking inspiration? Click

here

for some yummy guilty pleasures.