Pindakaas Fudge is een ideale guilty pleasure om van te smullen tijdens de warmere zomerdagen. Het bereidingsproces is gemakkelijk en snel en je hoeft geen gebruik te maken van een oven. Door de extra toets van grof zeezout ervaar je een hemelse combinatie van zoet en zout. 
Je hebt maar 4 basisingrediënten nodig voor de bereiding van deze lekkere pindakaas fudge. Benieuwd naar hoe je dit gemakkelijke tussendoortje bereid? Scrol verder en ontdekt het recept. Smullen verzekerd!
Recept:

Pindakaas Fudge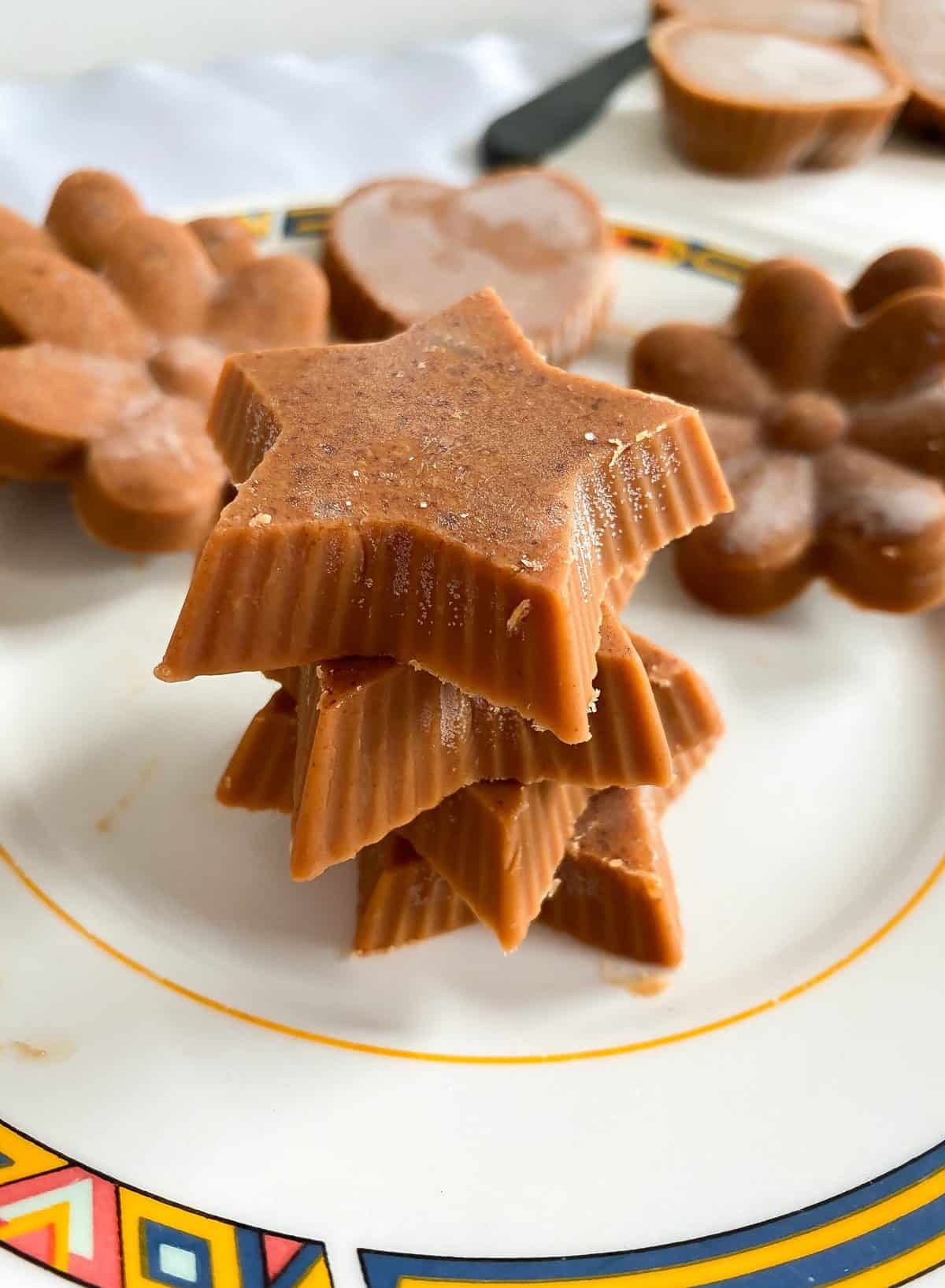 Ingrediënten:
5 el. kokosolie (= ongeveer 135 g.)
250 g. naturel pindakaas
1/2 el. honing
stukjes (melk)chocolade of 2 handjes chocolade chips
zeezout (optioneel)
Bereiding:
Zet siliconen vormpjes klaar op een schaal of groot bord.
Smelt de kokosolie in een pannetje en op een middelhoog vuur.
Voeg de pindakaas, honing en chocolade toe en roer tot je een glad mengsel verkrijgt.
Giet of schep het pindakaas mengsel in de cups – kies zelf hoe dik je fudge moet zijn.
Strooi wat grof zeezout in de fudge cups.
Plaatst in de vriezer tot wanneer je zin hebt in een zoete zonde.
Ga jij deze harde en smeuïge pindakaas fudge klaarmaken?
Vergeet niet van jouw creaties te delen op Social Media en van me te taggen in jouw posts. Zo kan ik meegenieten van achter mijn schermpje.
Andere lekkere fudge recepten:
Probeer ook eens deze Chocolade-Amandel Fudge of Pindakaas Chocolade Fudge.