13 September was het 'National Chocolate Day' in de USA, dat betekent dat ik deze dag als een excuus zag om het bestaan van chocolade te vieren. Wat voor chocoholic ben ik als ik deze dag gewoon aan me voorbij zou laten gaan,… toch? Ik had de bakkriebels en besloot om lekkere havermoutkoekjes met pindakaas en chocolade te bakken. Ik vond een receptje en paste het aan aan mijn noden (d.w.z. door meer chocolade toe te voegen). Zo creëerde ik deze lekkere, iets-wat-gezonde koekjes. Ze zijn goedgekeurd en waren in één dag al op. Grotendeels ben ik de schuldige, oeps?!
---
Recept Havermoutkoekjes met pindakaas en chocolade (6 st.)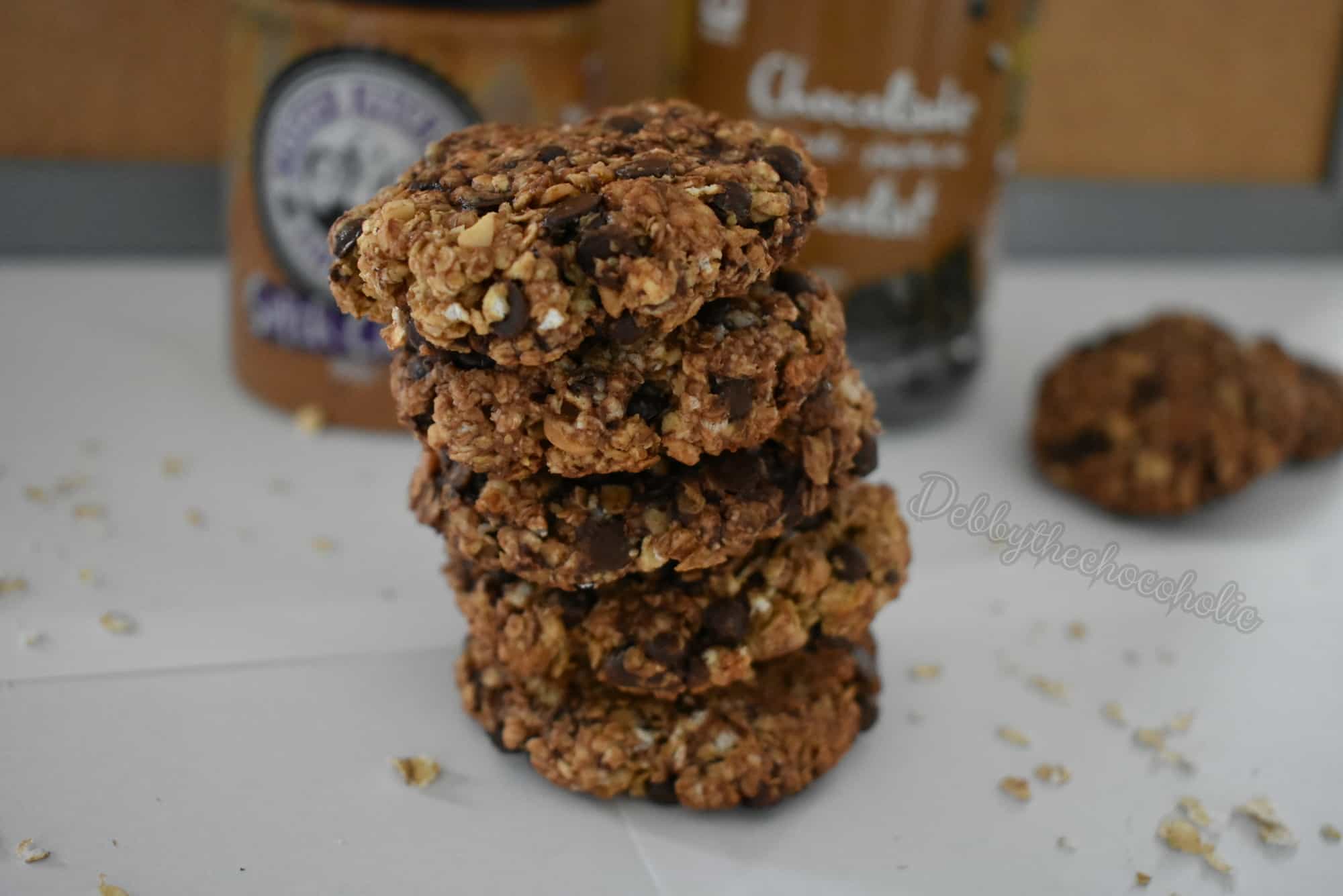 Ingrediënten:
100 g havermout
1 ei
60 g chocolade chips
1 el. pindakaas
1/2 tl vanille poeder
1 el. honing
1 tl bakpoeder
1/2 tl kaneel
Bereiding:
Bekleed een bakplaat met bakpapier.
Verwarm de oven voor op 180°C.
Doe de havermout in een mengkom en voeg het bakpoeder, de kaneel en het vanillepoeder toe.
Smelt 30 g chocolade chips "au bain-marie" of in de microgolf en voeg deze bij het mengsel.
Voeg de pindakaas, de honing, en het ei toe aan het mengsel.
Als laatste voeg je de resterende chocolade chips toe.
Meng alles onder elkaar met een lepel of met je handen.
Spray/ Vet de bakplaat in indien nodig.
Draai vervolgens balletjes van het havermout mengsel.
Leg ze op de bakplaat en druk plat tot een dikte van 1cm.
Plaats de koekjes 15 min. in de oven en bak goudbruin.
Wanneer de havermoutkoekjes met pindakaas en chocolade klaar zijn, laat je ze nog even afkoelen zodat ze wat kunnen harden.
Geniet ervan met een lekkere kop koffie of thee.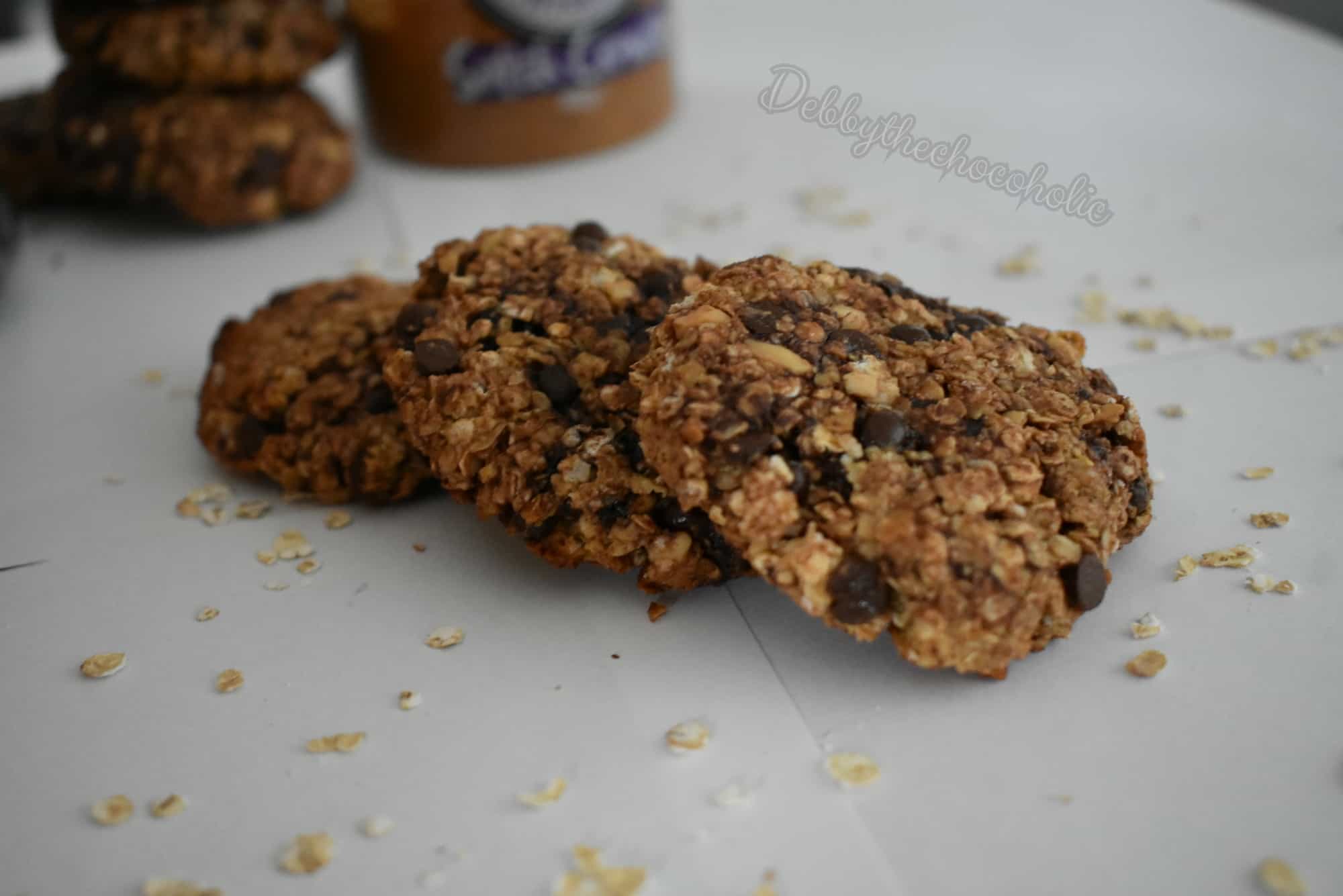 ---
Heb je deze havermoutkoekjes met pindakaas en chocolade gemaakt?
Laat het me weten via:
Onderstaande comments
Social Media: Facebook – Instagram
---
Of probeer eens één van deze recepten:
Crunchy Chocolate Chip Cookies – Pindakaas Koekjes – Healthy Chocolate Chip Cookies
---
Liefs,
Debby ♥
---