Je moet maar eens het woord 'brownie' uitspreken en het water loopt me al in de mond. De structuur, de chocoladesmaak, de geur,.. Ik vind het gewoon heerlijk! Jammer genoeg zijn brownies zoals wij ze kennen heel ongezond omdat ze boordevol ongezonde vetten en suikers zitten. Gelukkig kan je zelf gezonde brownies maken die even lekker smaken als de gewone. Dit tussendoortje smaakt lekker bij een dampende kop koffie, thee of verse chocolademelk. Krijg je al honger?
Recept: Gezonde Brownies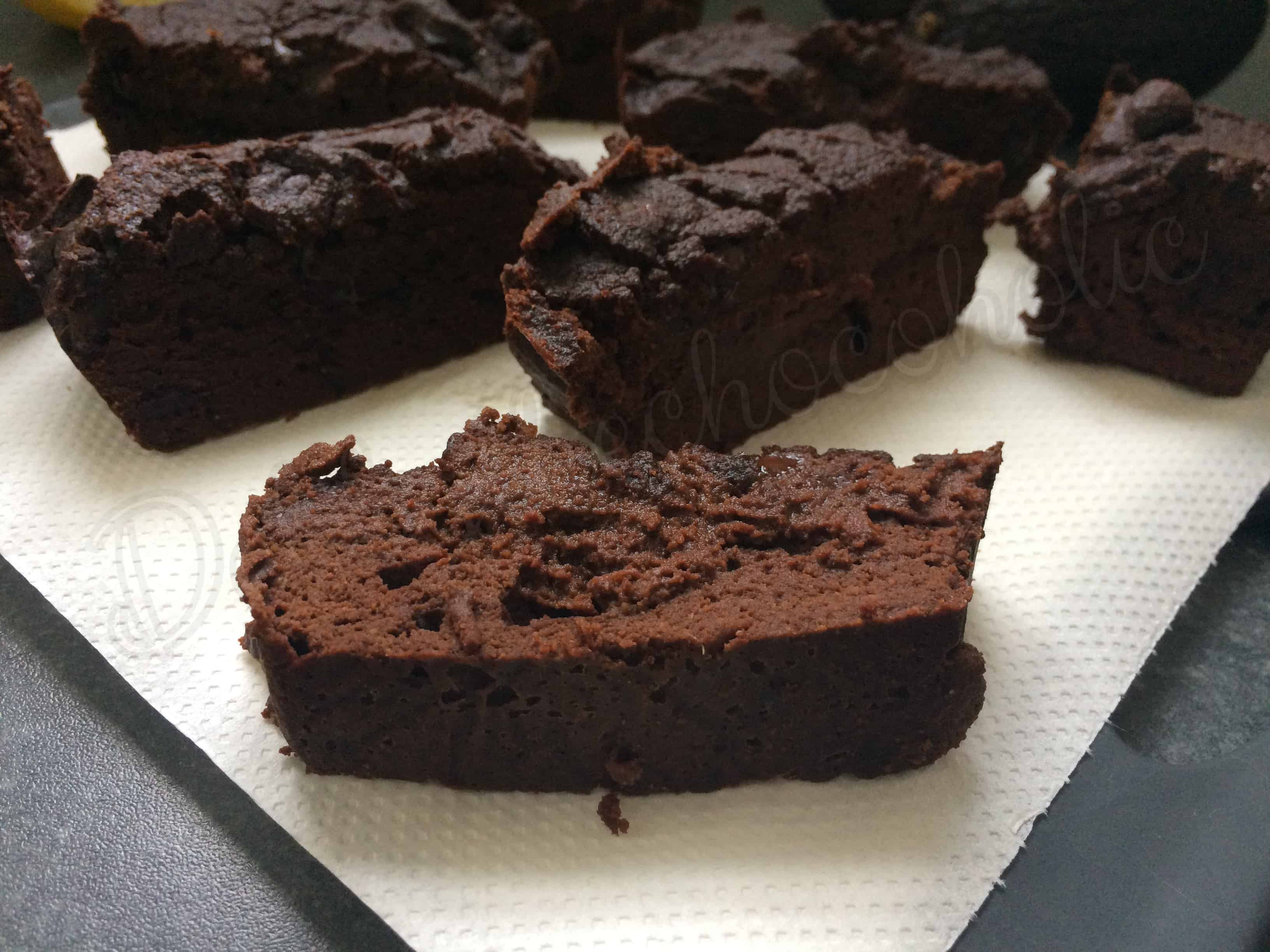 Ingrediënten
1 rijpe avocado

75 g. verse appelmoes

170 g honing (*)

1 tl. vanille extract

3 eieren

65 g. kokosmeel

50 g. cacaopoeder

1 tl. bakpoeder

snuifje zout

Optioneel: chocoladedruppels
(*) Ik gebruikte minder honing omdat het beslag anders te zoet was naar mijn voorkeur. Ik raad aan om te beginnen met 80 g. honing en te proeven van je beslag alvorens je meer toevoegt.
Bereiding
Verwarm de oven voor op 175°C.

Neem een keukenrobot of blender en doe hierin de avocado, appelmoes, vanille en honing.

Mix tot een gladde massa en giet het beslag in een mengkom.

Voeg de eieren toe en mix met een klopper doorheen het beslag.

Meng er voorzichtig het kokosmeel, cacaopoeder, bakpoeder en zout doorheen.

Als laatste meng je de chocoladedruppels onder het beslag.

Vet een platte bakvorm in of bedek met anti-kleef bakpapier.

Giet het browniebeslag in de vorm en plaats in de oven.

Bak de gezonde brownies gedurende 25 minuten. Prik met een tandenstoker in de kern. Hangt er geen beslag aan? Dan is je baksel klaar. 

Laat ze even afkoelen alvorens in de bakvorm alvorens je ze in stukken snijdt.
Ga jij deze lekkere, gezonde brownies klaarmaken?
Deel jouw baksel met mij via social media en vergeet niet van me te taggen in jouw posts. Zo kan ik meegenieten.
Ontdek onze andere gezonde(re) recepten: