Herinneren jullie je de Nice Pralines dat ik enkele maanden geleden deelde nog? Wel, vandaag deel ik een variant op deze frisse lekkernij, namelijk Pindakaas Chocolade Nice Pralines. Iedereen weet dat pindakaas en chocolade een hemelse combinatie is en daarom besloot ik het originele recept iets aan te passen. Weer ééntje om je vingers van af te likken! 
Dit gerechtje is ideaal als tussendoortje op een warme dag of als nagerecht bij je barbecue party.
Recept Pindakaas Chocolade Nice Pralines
Ingrediënten:
1 rijpe banaan
2 el. kokosolie
100 g. Tony's Chocolonely puur zeezout
1 el. pindakaas (100% naturel)
Bereiding
Bekleed een groot bord, schotel of plaat met bakpapier.
Snijd een rijpe banaan in niet te dunne schijfjes en schik op de plaat. Laat voldoende ruimte tussen de schijfjes.
Plaats 2u. in de diepvriezer zodat de banaan kan harden.
Smelt de kokosolie samen met de Tony's chocolade en pindakaas au bain-marie.
Van zodra alles goed gesmolten is, haal je de (ondertussen bevroren) bananenschijfjes uit de vriezer.
Dip de schijfjes in het mengsel van pindakaas en chocolade en leg terug op de plaat (eventueel met behulp van een prikker).
Plaats de nice pralines 1u. tot 3u. in de vriezer.
Iets voor het opdienen plaats je een bord in de vriezer.
Serveer de Pindakaas Chocolade Nice Pralines op het koude bord, anders smelten ze meteen.
Smullen maar!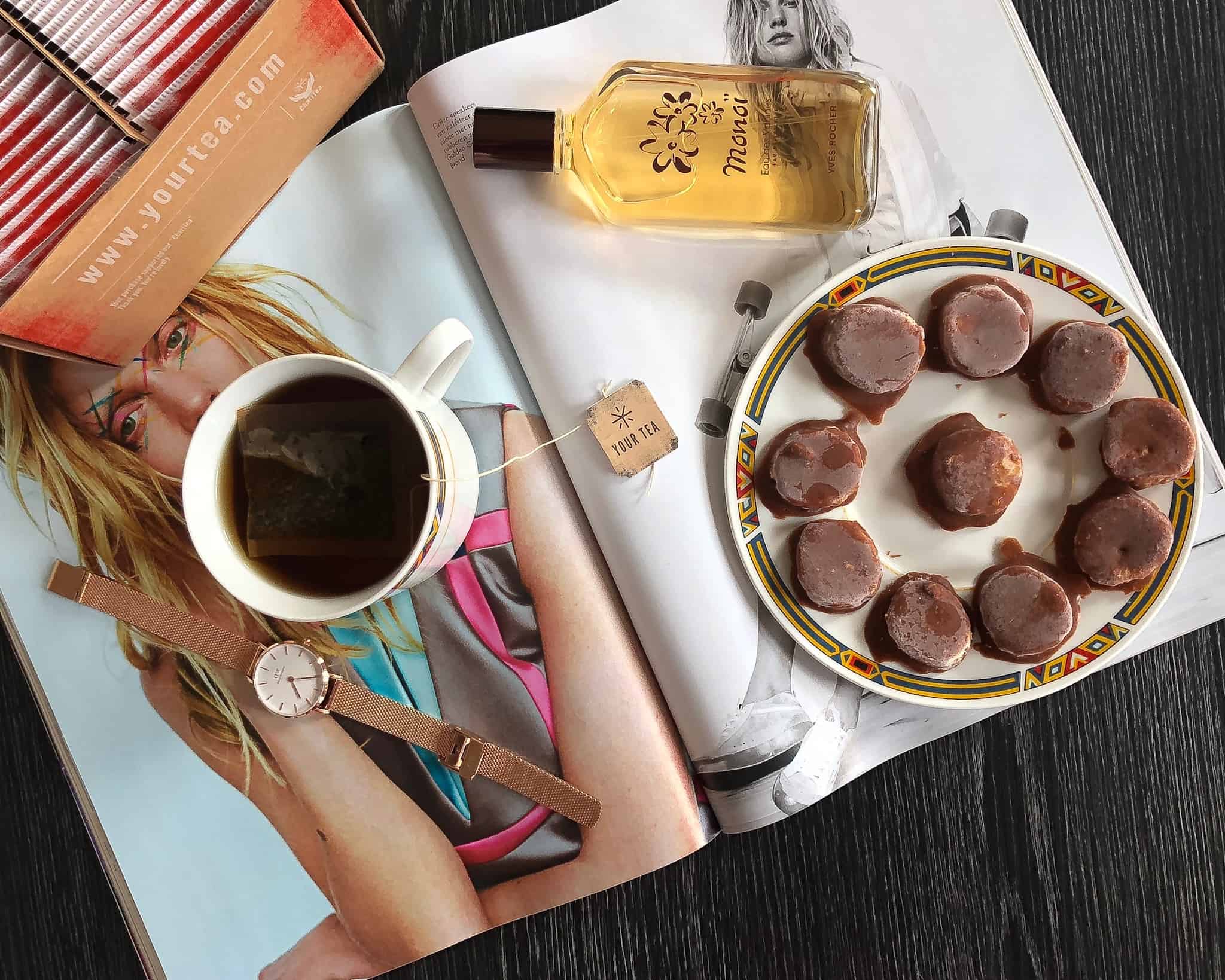 Ook lekker tijdens warme dagen:
BewarenBewaren
BewarenBewarenBewarenBewarenBewarenBewarenBewarenBewaren
BewarenBewaren
BewarenBewaren
BewarenBewaren
BewarenBewaren